This article describes how to create a Field Set. Start with reading What is a Field Set? before continuing with this article.
How to create a FieldSet
Note: You need to have admin access to inriver Control Center to create a field set. Read Accessing inriver Control Center on how to get access after receiving approval from your system admin.
A Fieldset can be created either from the entity type level: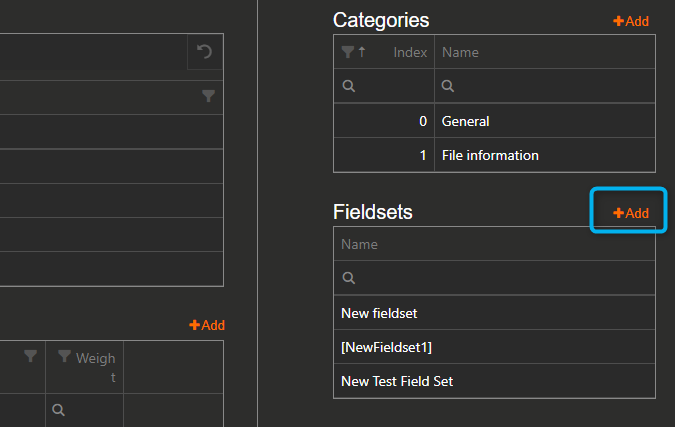 Or directly from the Fieldset section:

Both actions bring us to the same section, where we can set the Fieldset's ID and name, and choose which entity should the field set be available for (dropdown list):

How to assign a FieldSet to a field
Once the fieldset is created, we can now assign it to our selected field type by going to its properties and selecting the Fieldset from the dropdown list: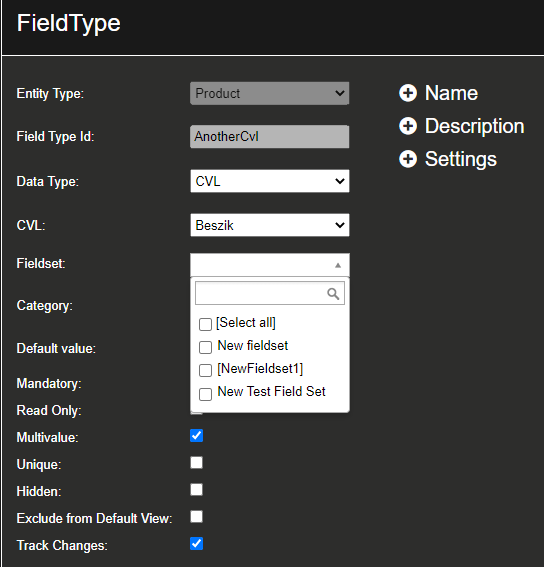 If we only want the field type to be shown on entites associated with the fieldset, we want to check the Exclude from Default View option (see more info: Field Type Properties). If the option is not checked, the field will always be shown. Normally when using fieldsets, this option should be checked.
(Good to know: fields that don't belong to any fieldsets are considered global, and will always be displayed.)
The overview of fields included in our Field Set can be checked here:

How to delete a FieldSet
To delete a fieldset, head on to the Fieldset section and click Delete next to the selected section:

Sorting order of FieldSets
Fieldsets are sorted by FieldSet ID, which you set when creating it. These can not be edited.
Good to know
Further reading
Field set
Model: Field sets
FieldSet (API)
Working with FieldSet
REST API: Can I add a FieldSet to an entity with CreateEntity?