This article writes about the upload and download media function in inriver.
About upload & downloading media
Media can easily be uploaded to inriver using the Upload Media solution. Using the upload wizard, you are seamlessly guides through the upload process of your selected resource. Your uploaded resources are then gathered in a Work area which you can save and get started working with your resources right away.
Media can also be uploaded using Supplier Onboarding or Contribute and downloaded through Enrich or the Content Store. All interfaces offer full search capabilities to facilitate the process of retrieving media files from the inriver repository.
Uploading media in inriver Enrich
With the Upload Media wizard you can easily upload media to inriver. Below images illustrates the upload wizard.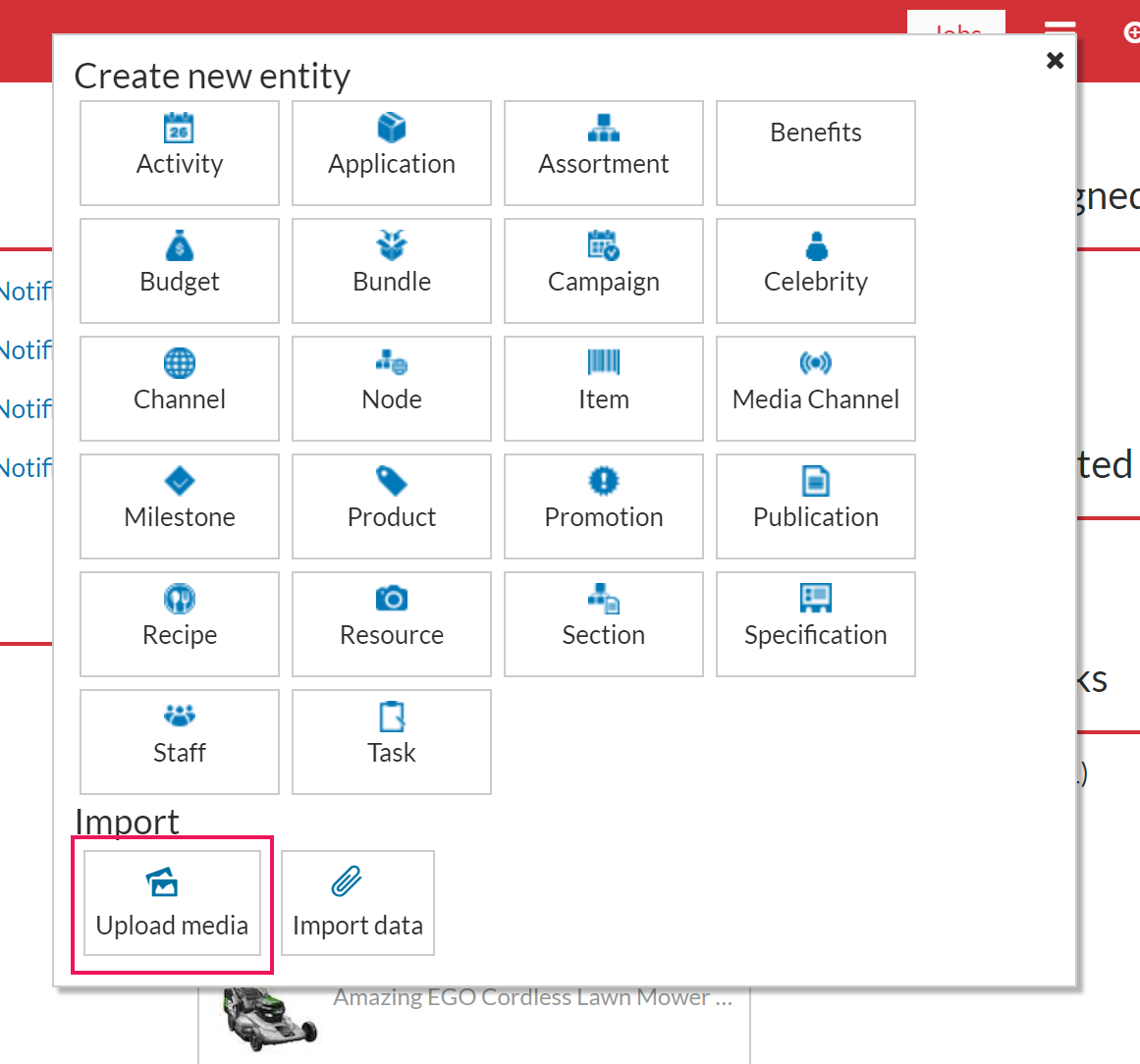 Note: There is a limit for the file upload, the maximum size that is allowed through Portal is 1000MiB, and 100MB through an extension.
Downloading media in inriver Enrich
inriver offers the possibility to download Media in Enrich when you need it, simply by using the download icon

. Before downloading you select in which format the media should be downloaded in.
Another example is to use the Lightboard feature. Here you can download the image. Read more about the Lightboard feature here.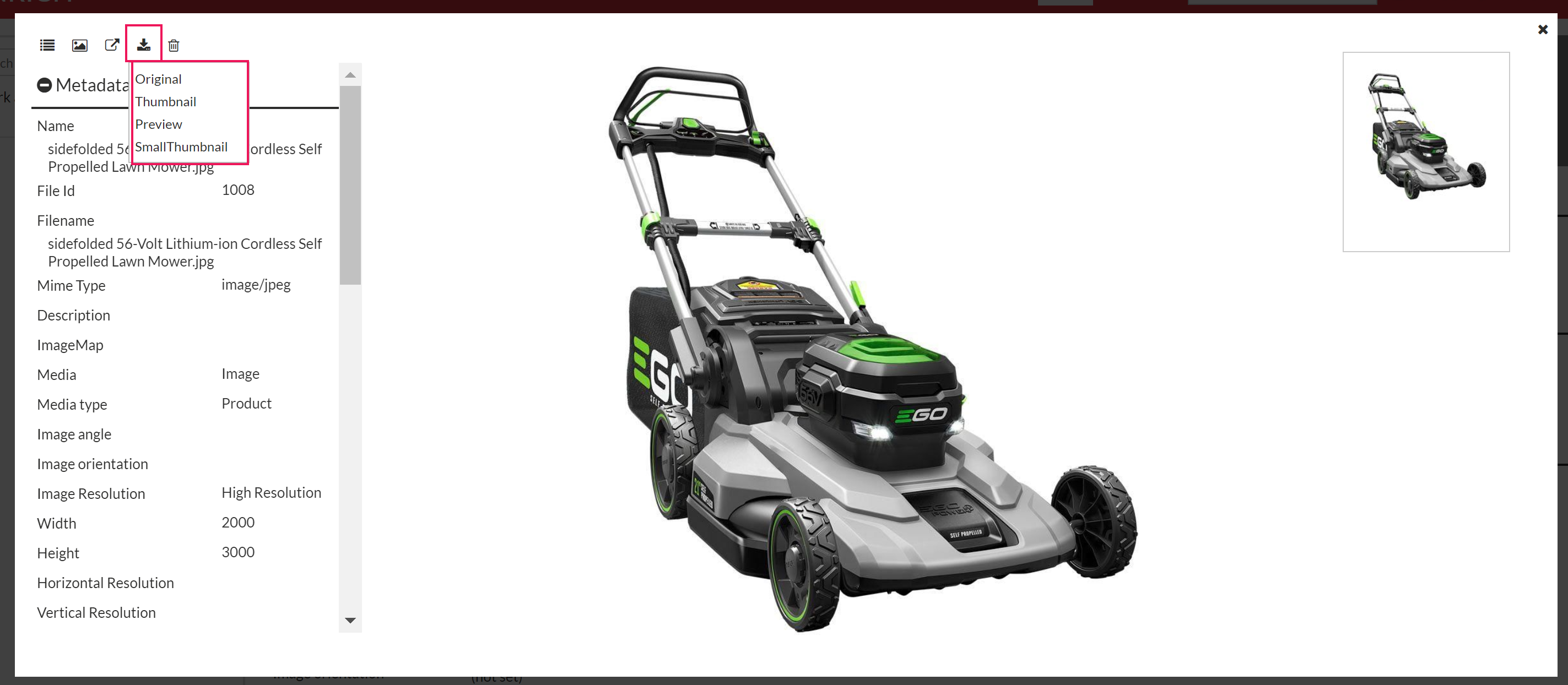 Further reading
Product sheet: Fastest way of producing a product sheet
Get an inriver license to view below content:
Image configuration in inriver
Articles on Media management
To see step-by-step instruction and video go to Using the upload media function.
Learn more
Don´t have an inriver license yet?
You are welcome to Contact us or Book a demo with us.