About media management
inriver has a flexible and configurable process for managing media. The product is the information carrier that carries all media (images, movies etc) and other related information (texts, etc.) through the PIM process through the use of relations.
inriver comes with Digital Asset Management (DAM) capabilities. With inriver, it is possible to open/save Resources from the system through a context menu choice. The menu gives the user three choices - thumbnail, preview and original. The thumbnail and preview images are the renditions in inriver, and will always be in JPEG-format. This makes it easy to download images that are ready for use in MS Office or other applications where very large images, or images in PSD-format are not possible to use.
Image service
inriver has a built-in image service for handling images and other media files like videos. Images are linked as Entity Resources and stored in the database. They can be searched and browsed throughout the enrichment process, giving the end user an overview of the available resources.
Upload & download media
Media can easily be uploaded to inriver using inriver Supplier Onboarding, inriver Contribute or in inriver Enrich and downloaded by using inriver Content Store or directly in inriver Enrich.  All these added functionalities have full search capabilities to facilitate the process of retrieving media files from the inriver repository.
Dive deeper into the Upload and Download Media wizard here.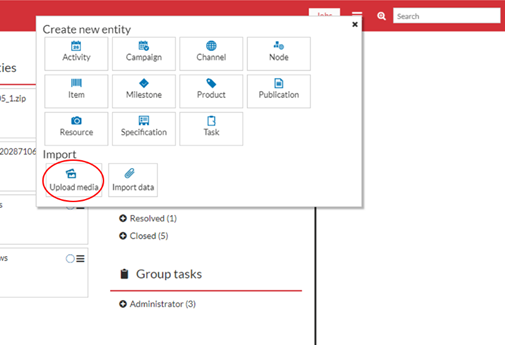 There is a maximum file size limit of 1 GB for assets, 25MB through the REST API, and 100MB through an extension. This is set on the basis of upload timeout limitations and memory limitations of a single process.
Lightboard
inriver has a Lightboard feature to highlight the associated media related to an Entity. As an Entity is selected, the associated media files, down on an item level, will be displayed in the Lightboard window. You can work with your media assets using the Lightboard. Images can be studied in detailed views. These views not only display the full data set, but also show by which entities and in what Channels the resource file is actually being used.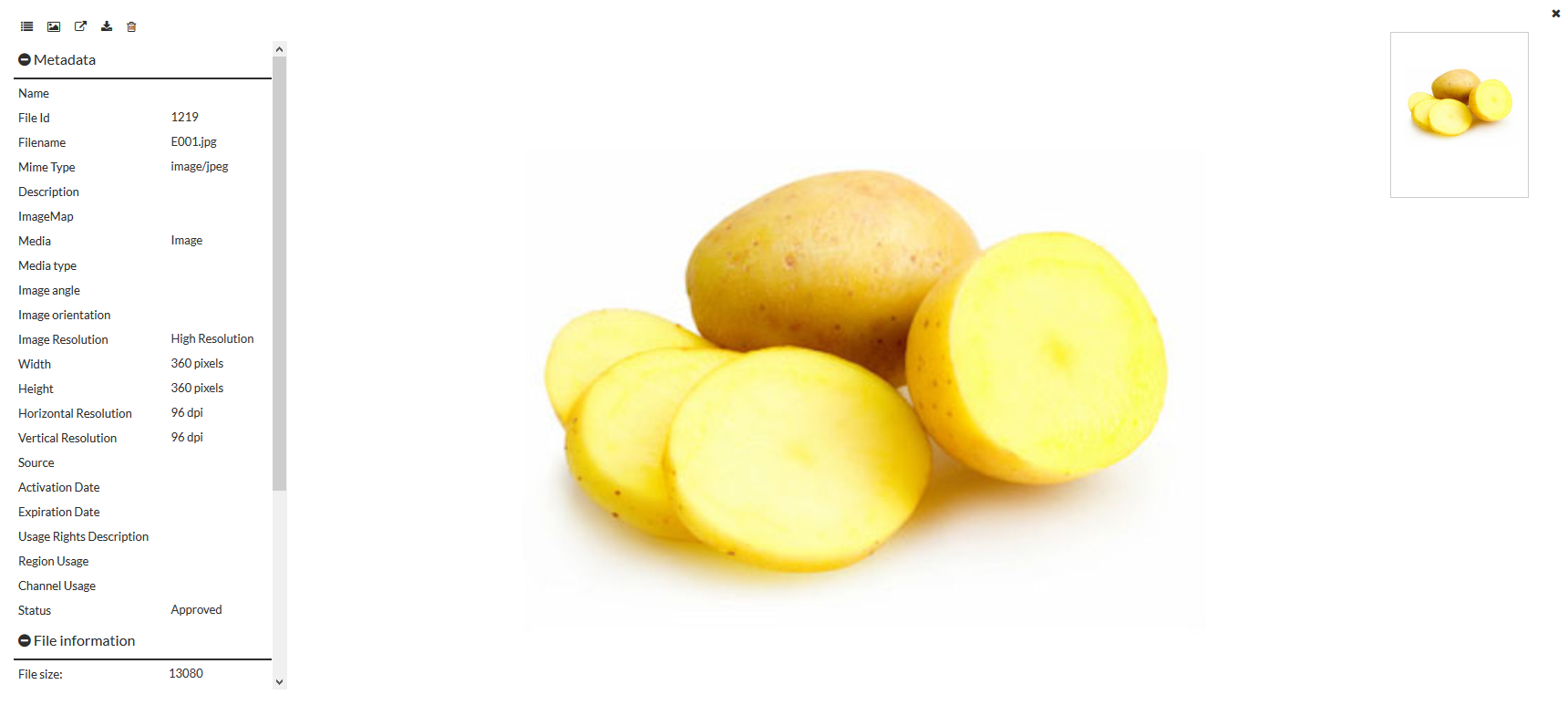 Image configuration in inriver
Articles on Media management 
Learn more
Don´t have an inriver license yet?
You are welcome to Contact us or Book a demo with us.