This article explains how to customize the inriver Dashboard to fit your company profile.
You can add a logotype and select interface language. You can also customize the Portal Template widget with information relevant to your organization.

Logotype
To add a logotype to the inriver dashboard
To add a logotype to the inriver Dashboard, start by adding the image to inriver as a Resource.
In Enrich, open the Resource and find its SystemId by clicking the Edit icon to the left.
Select the System Information icon .
A pop up with the SystemId opens. The SystemId is needed when you customize the image in Control Center.

To add or customize a logotype in inriver Control Center
Go to Control Center > Settings, and either add or edit the server setting PORTAL_LOGO_RESOURCE_ID to add a logotype to the inriver Dashboard.
The value required for the setting is the ResourceFileID of the resource, i.e. the SystemId from the above screenshot.
Logotype image format
We recommend the following logotype image format:
.png (with transparent background)
Max width/height: 160px
No larger than 15KB
Portal template widget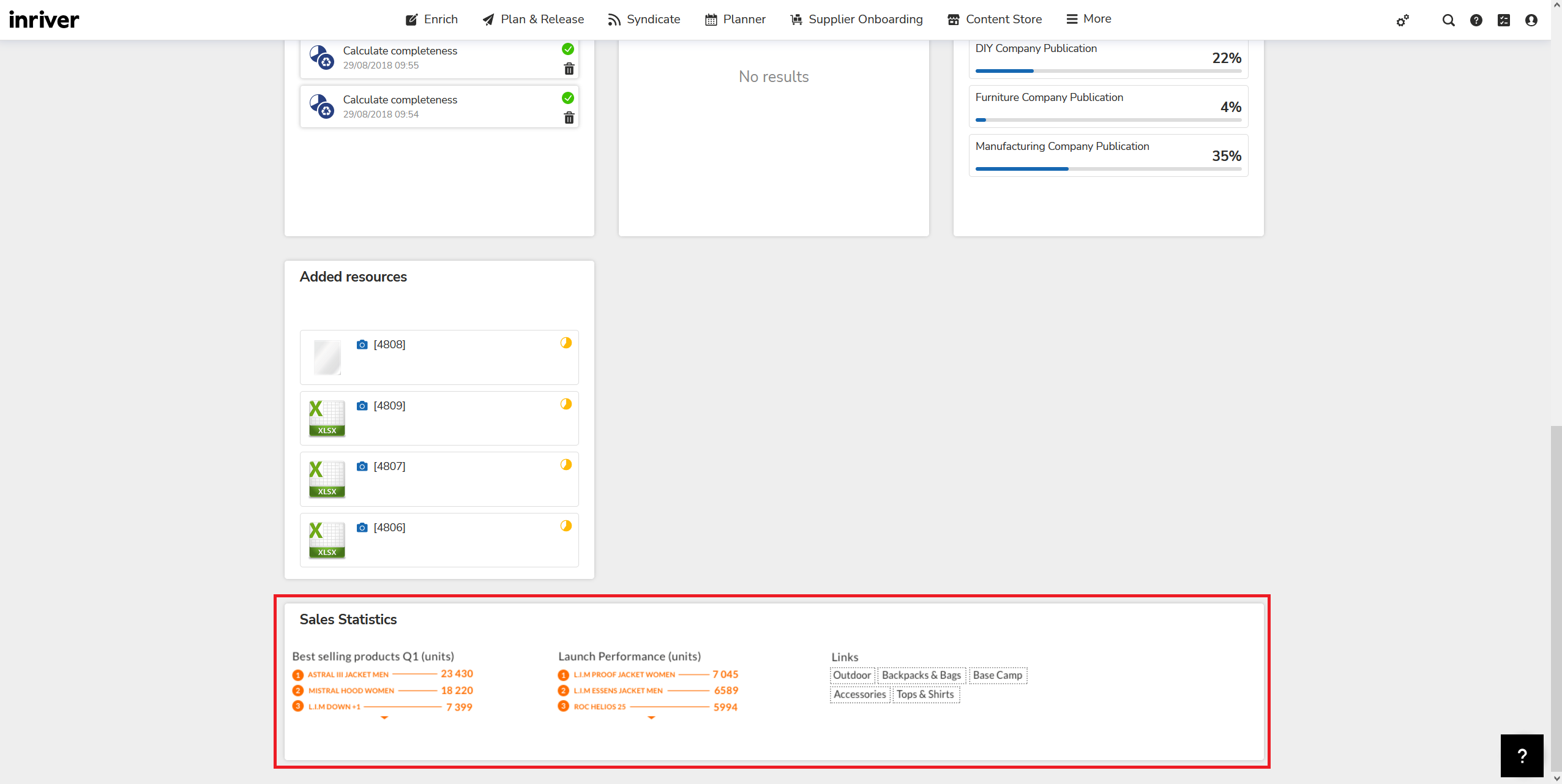 To customize the portal template widget
Go to Control Center > HTML Templates, and click Create Template.
Once the new template has been created, the template drop-down list will refresh and the template name will be displayed under Template Properties.
Set the template type to Portal Template before proceeding.
Paste or import your HTML/Javascript code and click the View Template In Browser button to see how it is rendered in your browser.
The surface you have at your disposal is 1015x100 pixels.
Note! If there is more than one Portal Template defined, the system will display the first one in the list.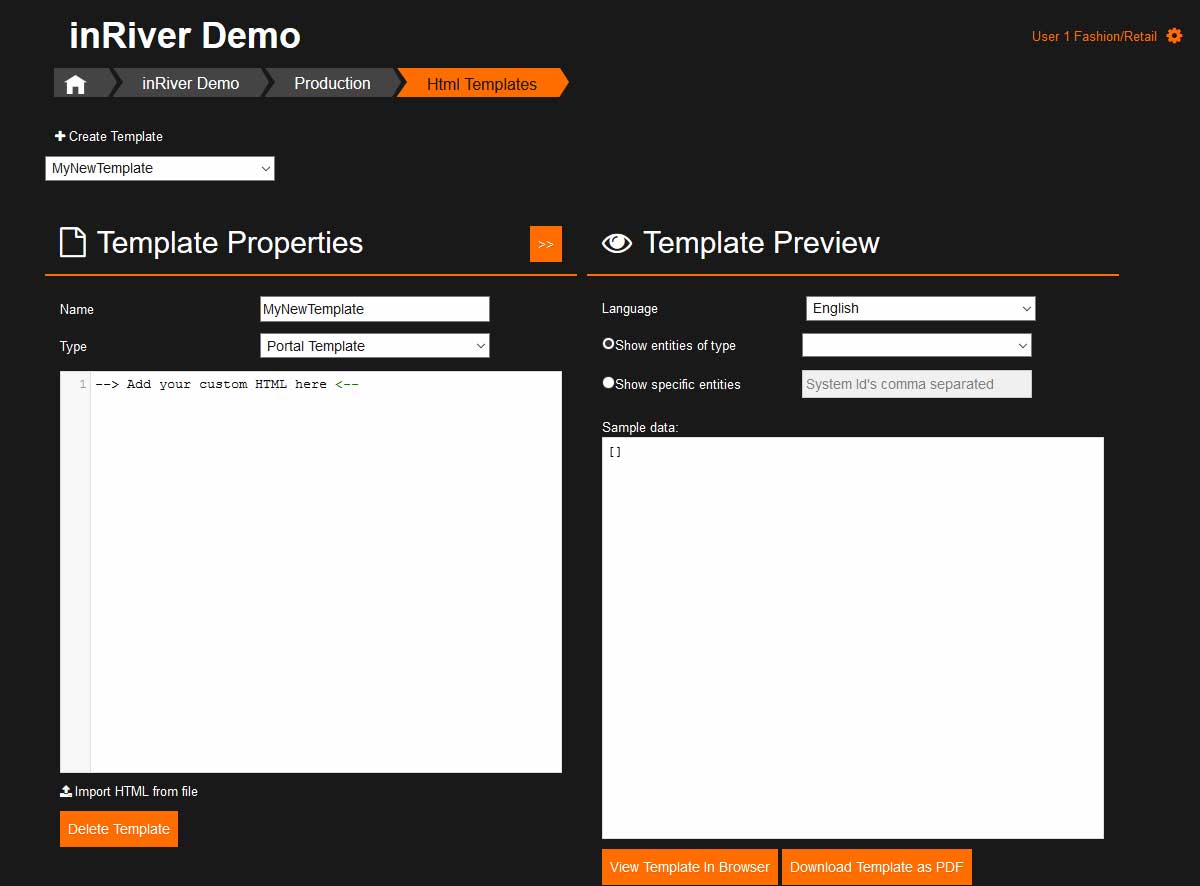 Interface language
You can choose your preferred inriver interface language. We currently support US English, French, German, and Spanish. The settings are saved per user, so different users can have different settings.
To change interface language
Go to the Dashboard > User details (in the upper right corner).
Click Language.
Select which language to use from the drop-down.



Click Save to save your changes (you may need to repeat your password there).
Note! You have to log out and log back in again for the language changes to take effect.
Further reading