This article provides an overview of the inriver Control Center and describes the Control Center functionality.
About the control center
Administration of inriver is managed from the Control Center. From here you can easily create, configure and manage the inriver Elastic Data Model, CVLs, users or any other system-related functionality.
inriver Control Center functionality
Below is an overview of the Control Center start page: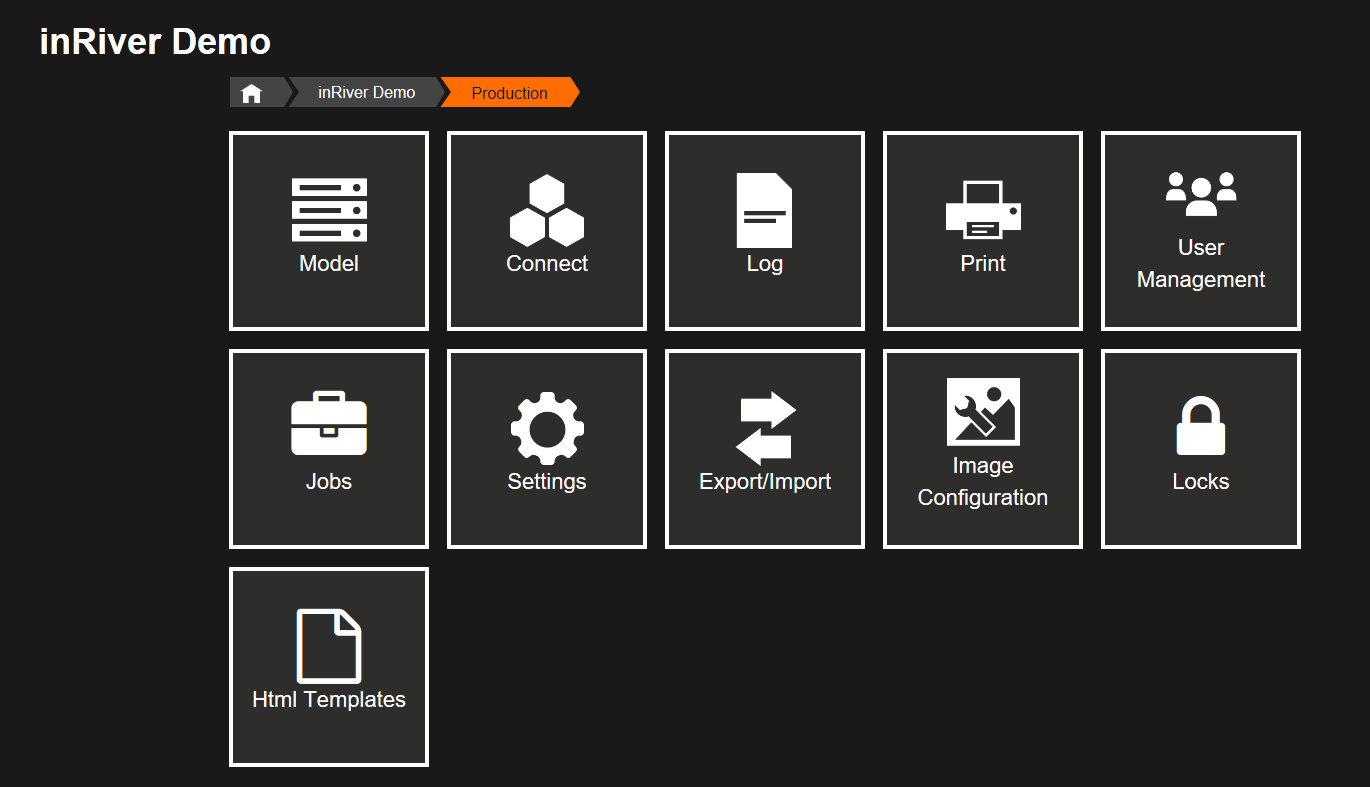 The Control Center start page includes:
Get an inriver license to view below content:
Introducing the control center
Logging in
To learn more about the inriver login flow, watch this video.
Read more about inriver login URLs in this article.
Supported browsers
For information about supported browsers, read this article.
Further reading