Get Email Notifications for Service Incidents and Updates. Simply by subscribing to the inriver Service Status page.
How to subscribe to service status notifications
1. Click Subscribe.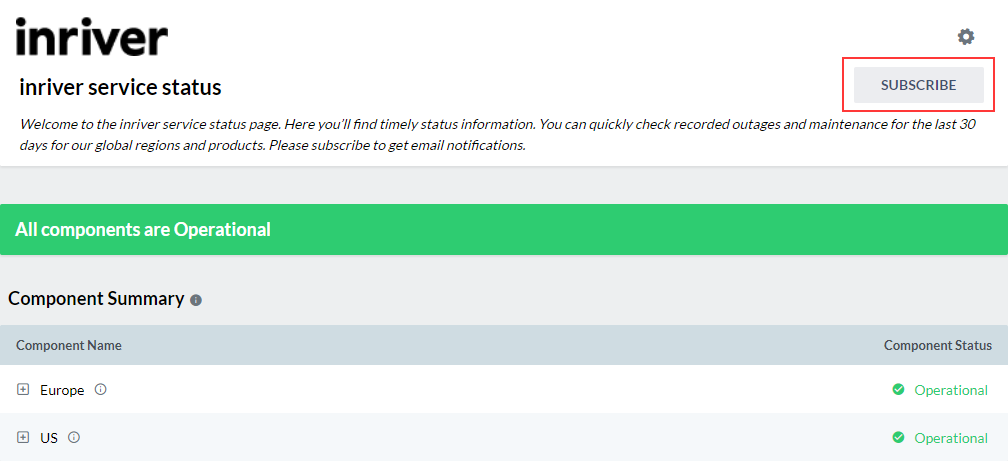 2. Fill in Subscriber Name, Email Address and Enter Captcha. Click Subscribe to Alerts.
3. Select which Components you want to get an notification from when there is an incident.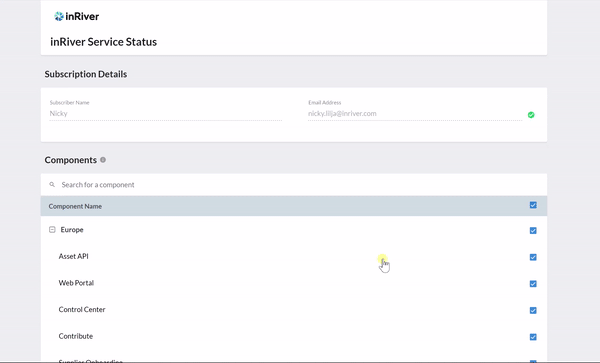 4. Click Save Preferences.
5. You are done! You can always change your preferences, read Managing Service Status Subscriptions.
Further reading