In this article, you learn how to sign up and gain access to the inriver Academy Portal.
For customers:
Go to https://learning.inriver.academy.
For partners:
Go to https://partner.inriver.academy.
Create the account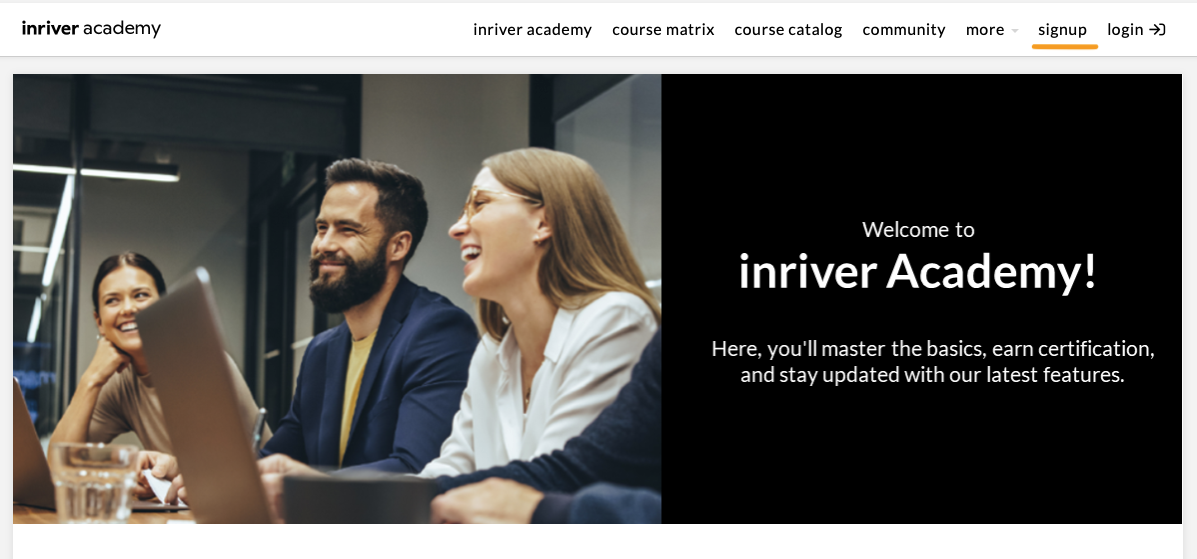 In the top navigation bar, click signup.
In the sign-up form, sign up with your LinkedIn account or fill out the form with your information.
It is important that you fill out your company information, including your VAT number if you are a company from within the European Union. If your company is based outside of the European Union, you add a dash in that field.
When filling out the form make sure to use your e-mail as your username. This is for your own convenience to make sure you do not forget your username. Your e-mail address will not be exposed to other users from within the platform as all users are shown with their first name initial and full surname (e.g. John Doe would be shown as J. Doe).
Activate the account
You receive an activation e-mail to the e-mail account you entered when creating the account. In the e-mail you find an activation link together with useful information about our courses. Click the activation link, accept the terms and conditions and your account will be activated. Reach out to academy@inriver.com in case you experience any issues.