After you have subscribed to inriver Service Status page you can always change your subscription to your preference.
1. Click subscribe.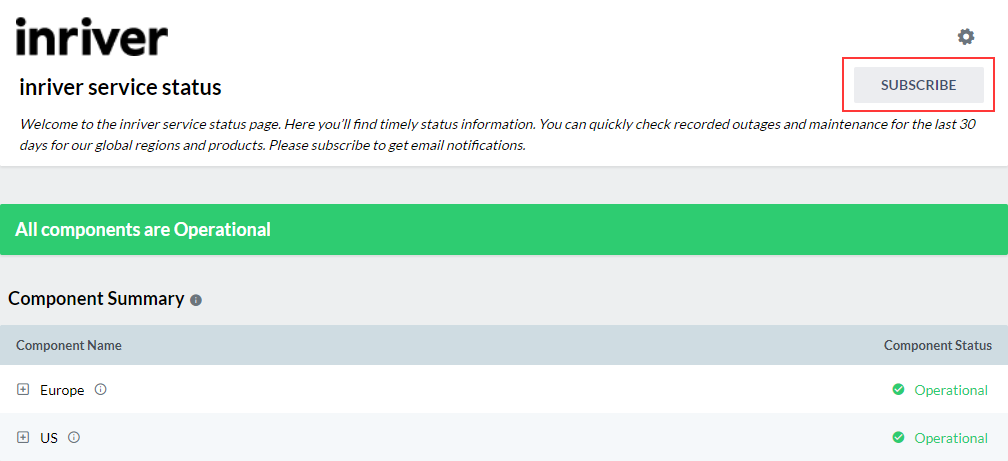 2. Click manage existing subscription.
3. You will now get an email with the heading "inriver Service Status | Manage subscription". Click Manage Subscription.
4. From here you can personalize your user experience and select which components you want to subscribe to.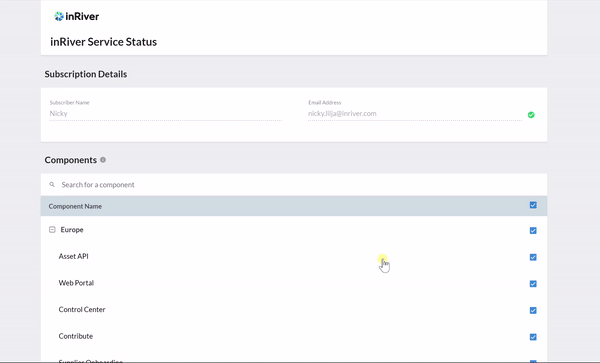 Further reading