Learn how to access the course catalog, sign up for courses and opt out of courses on the academy learning portal.
How can I find courses?
If you are a partner, go to Inriver academy for partners
If you are a customer, go to Inriver academy for customers
The first time you log in to the portal looks like this: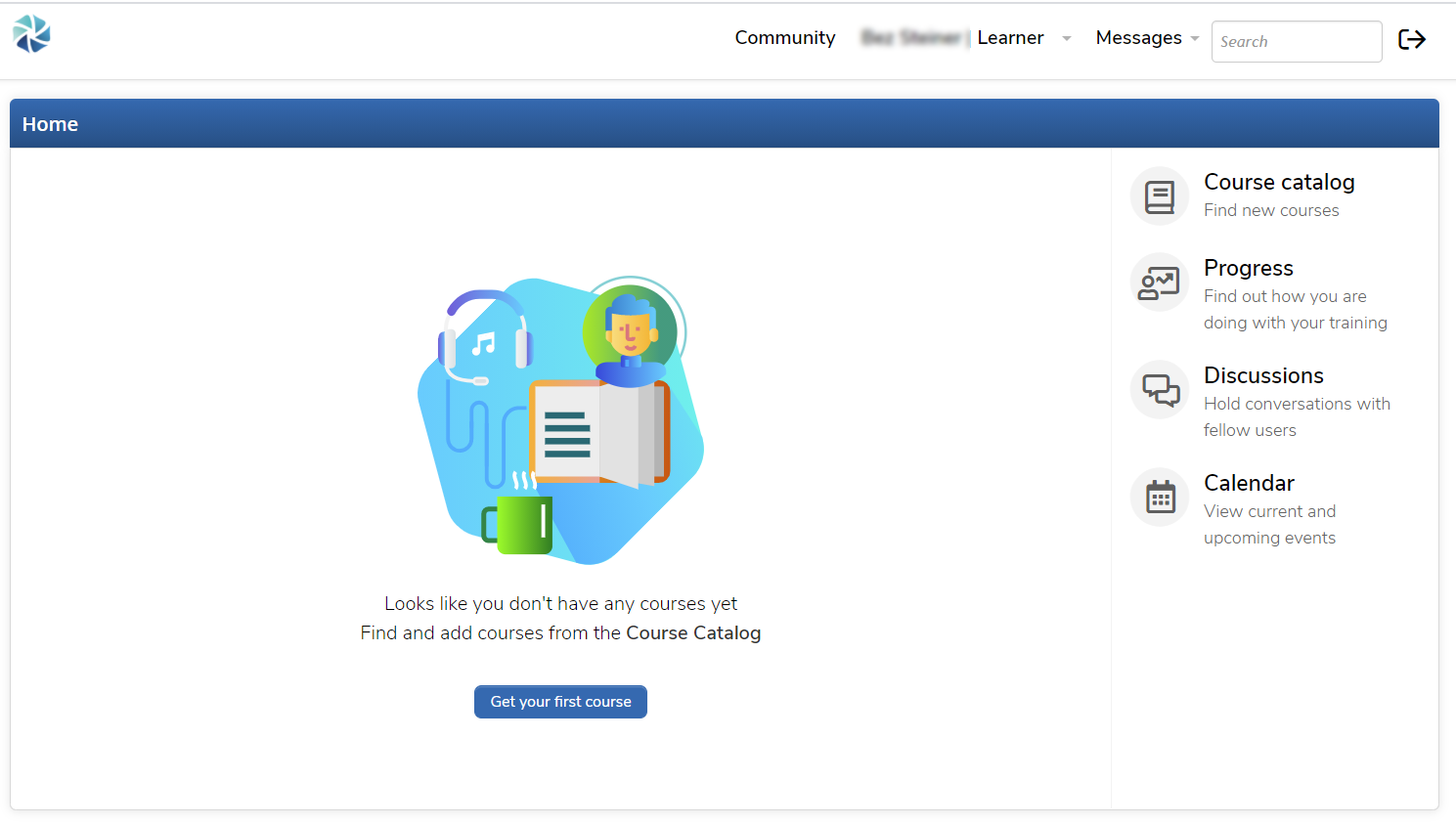 After you have signed up for courses the main area will be populated with those courses and you can access them directly from there.
To view all available courses, click COURSE CATALOG in the column on the right. You can sort by name, date, price and rating from the area marked 1 in the above image, you can select to view the courses in list or grid view from the area marked 2, and you can select the relevant course category in the area marked 3.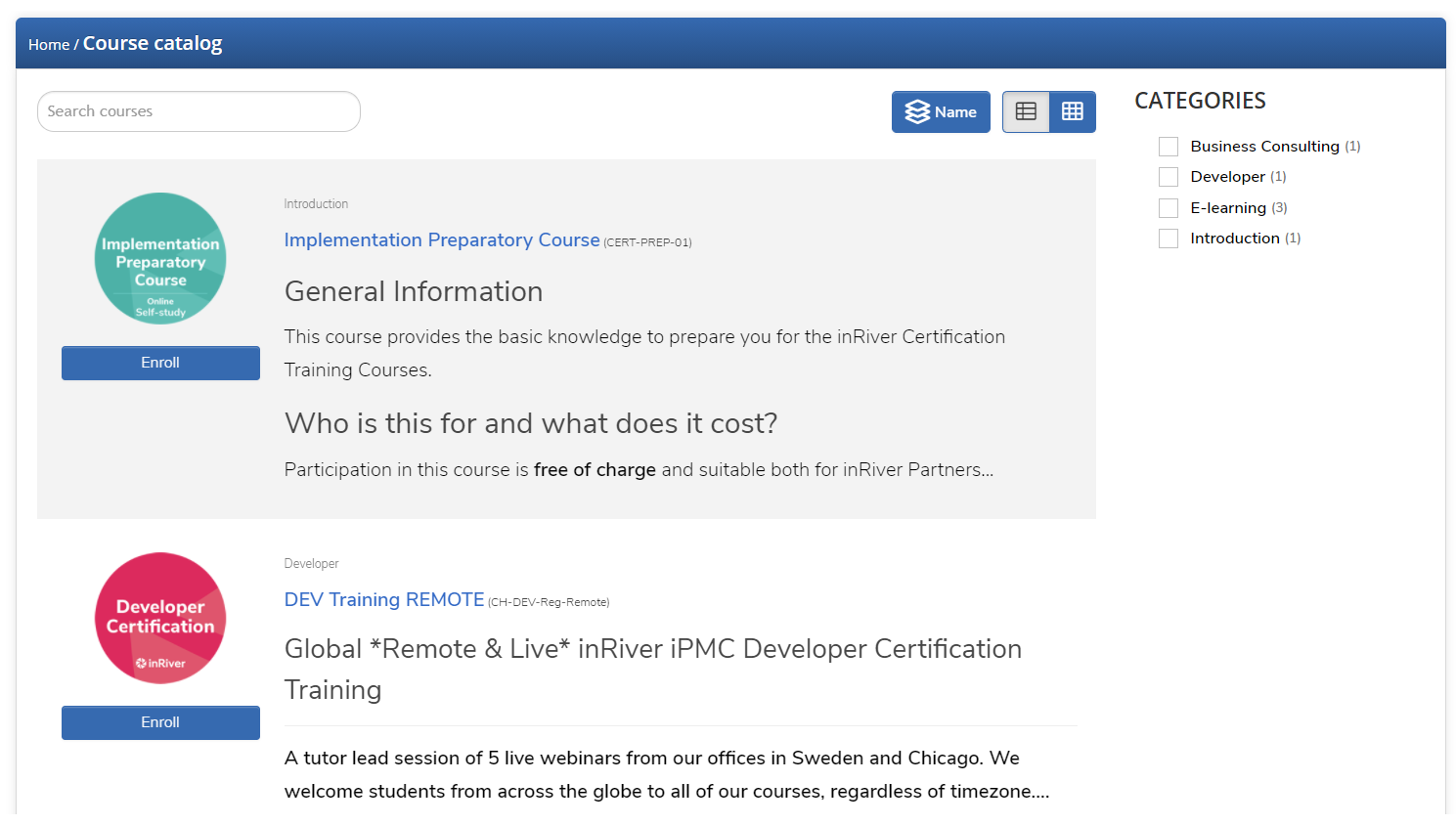 Access and sign up to courses
Click the Course title to view the course information of a specific course
On the course page you find relevant course information including pricing, course content, practical information and completeness rules that you need to fulfill to complete the course and get the certification.
Click Enroll to sign-up for the course.
Unenroll from courses
In your personal menu, click My courses.

Click the minus, as shown here

NOTE: If you opt out of a course then change your mind you can sign up again and your progress for that course will be restored.