This article provides an overview of inriver's PIM solution and the PIM process.
About the PIM process
The journey starts when onboarding content to inriver, where users then create content before automatically distributing it out in different channels. The final step is to evaluate through data driven insights. You can read more about the full inriver pim experience on our inriver website.
Points of interaction
inriver provides several points of interaction, as illustrated below: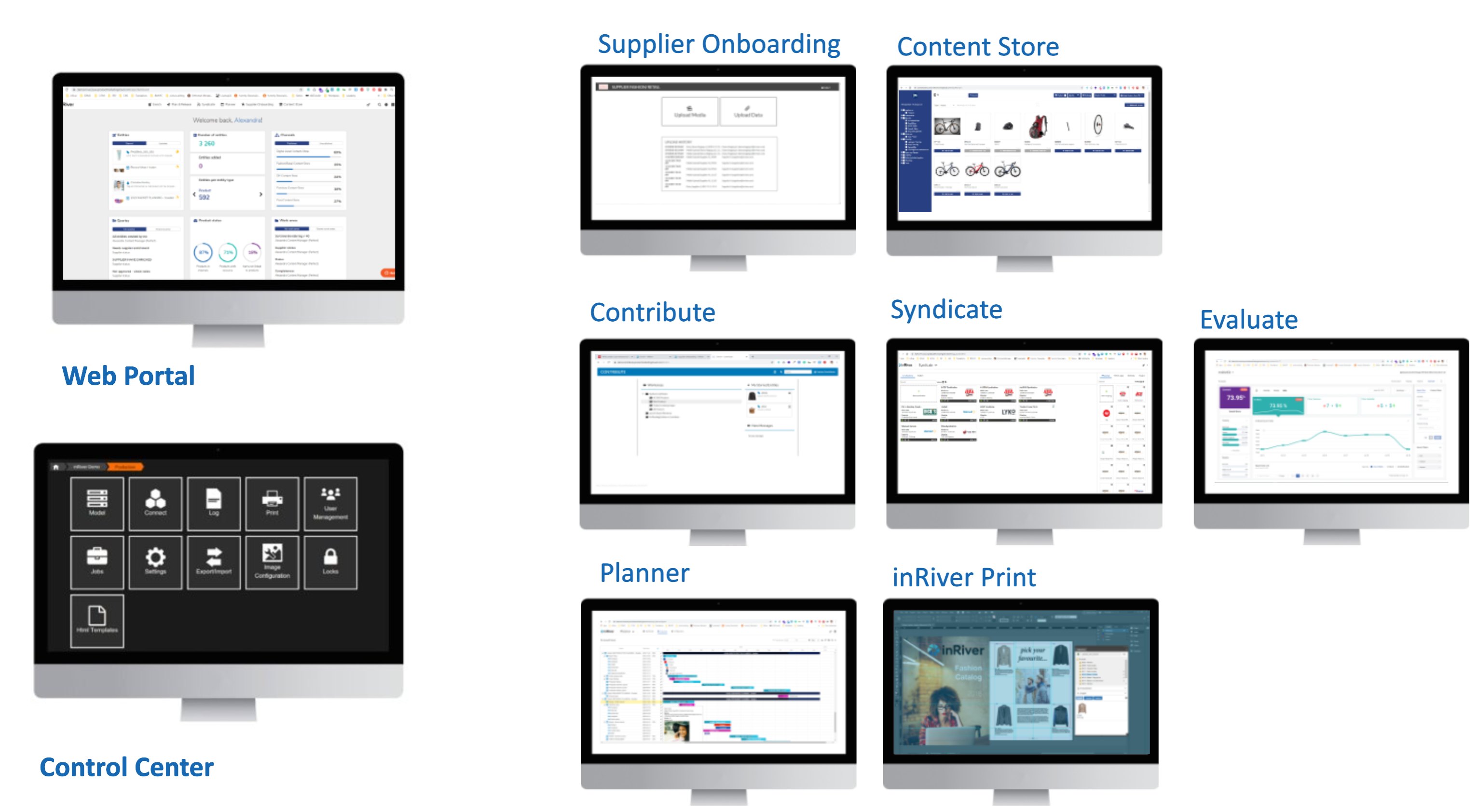 Read more about each interface in the related articles below.
Further reading