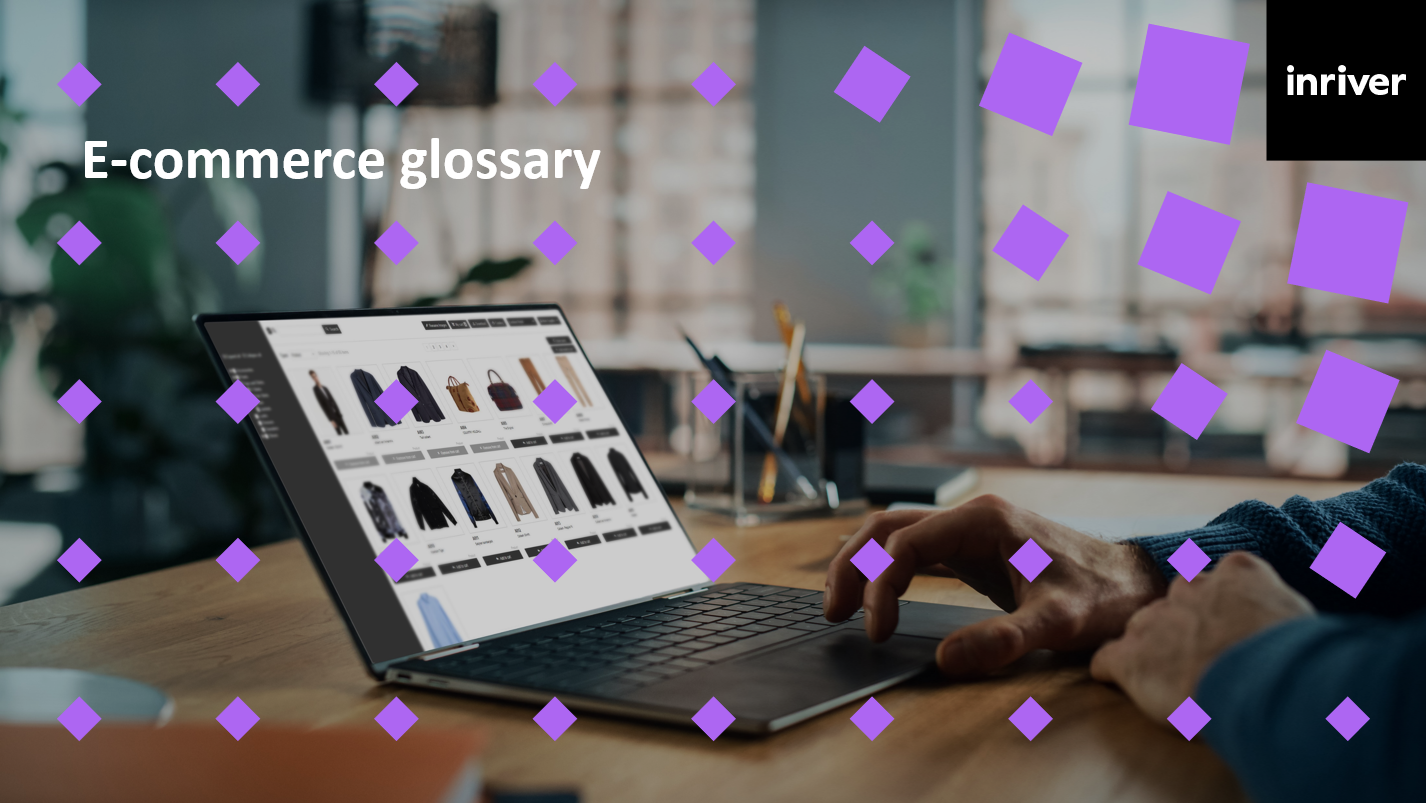 In business, particularly in the digital realm, there are seemingly endless lists of acronyms, buzzwords, and terms. Compared to 25 years ago, many terms have developed new, separate meanings in the digital context. Here's a guide to the most essential e-commerce terms and concepts that impact digital marketers, merchandisers, product teams, and e-commerce teams today.
301 Redirect— redirects webpage visitors from an old URL to a new one and is helpful when websites move to a new location and want to redirect existing visitors to the new URL.
A/B Testing (aka "split testing")— a process where one compares two different versions of a web page or content to determine which version is more effective. Both versions are shown to a select number of visitors at the same time, and the version with a higher conversion rate is chosen to be sent to the remaining audience.
Affiliate Marketing— a third-party marketing system that allows a publisher and advertiser to team up to the market to consumers. The publisher promotes a service or product through a company or website and the advertiser pays the publisher a fee or set commission from products sold. This type of marketing can be designed with banners, ads, or links.
Amazon Marketplace— an e-commerce platform where independent vendors sell on Amazon.com alongside the company's own product offerings. In 2017, over half of the units sold on Amazon were from third-party sellers, generating a total of over $30 billion in revenue—and the Amazon Marketplace is continuing to grow.
Asset management— assets are the content pieces and other materials that make companies unique and valuable. It is best to organize assets and publish the most notable ones on the best-performing channels for buyer engagement. Effective asset management means integration, optimization, and delivering assets consistently.
Blog— a regularly updated online log of relevant articles written in a more conversational tone. Each blog post is typically focused on one topic and can oftentimes give readers the opportunity to comment and share the post.
Call-to-Action (CTA)— a saying, button, link, or other direction that explicitly asks visitors to act. Examples include "contact us", "subscribe now", or "purchase here".
Click Through Rate (CTR)— the number of visitors that click a link to go to another webpage and ultimately measures the success of an advertising campaign.
Content— anything produced or created (user-generated, branded, earned, or paid) that is posted or shared related to an organization, products, and business. Content can be blogs, whitepapers, infographics, images, videos, thought leadership pieces, and others. Content marketing is a highly effective way to educate and engage buyers and ultimately become an expert or key resource on a subject that relates to your business. Content is considered "king" in the world of marketing and the concept of content marketing is now commonplace across industries and verticals.
Content Optimization System (COS)— a holistic solution created to assist the management of websites and other aspects of digital marketing in one system. It is a system that permits content providers to access multiple techniques to improve search results and rankings.
Conversion Rate— the percentage of users who perform a certain action, such as the percent of consumers who make a purchase from a site they visit. Conversion rate can also be measured by other metrics, such as the percent of site visitors who register for or subscribe to something, download whitepapers, or return to a site a certain number of times.
Conversion rate is a metric that is important to marketers and digital teams, even more so than CTR. Conversion rates can be attributed to revenue as they often lead to a purchase or are an entry into a buying journey.
Customer Relationship Management (CRM)— a solution that assists an organization to manage and analyze customer interactions throughout the customer life-cycle. A CRM system is used to aggregate customer information and can include anything from point of sale information to marketing or communications data to help improve customer relationships. Examples of CRM systems include Salesforce, Zoho, Microsoft Dynamics, Hubspot, and over 400 others, according to the software evaluation system Capterra.
Customer Experience (CX)— interactions between a customer and an organization throughout their entire business relationship. The type of interaction can comprise of awareness, discovery, cultivation, advocacy, purchases, and service. Specific aspects that impact customer experience include:
• User experience
• Pricing strategy
• Shipping and logistics
• Customer service
• Personalization
• Localization
Dynamic data model— the attributes and relationships between data structures in real-time. As opposed to a static model that represents just one point in time, dynamic models continuously refine data and make the integration of new data simple and scalable.
Digital Asset Management (DAM)— similar to a digital content database, DAM is a way to organize, store, and distribute media assets like images, audio, and videos.
Digital shelf— this is your e-commerce presence. It is where buyers go online to learn about and ultimately purchase products. Placement on the digital shelf plays a vital role in consumer relations as it provides a place for shoppers to interact with products and brands and is the heart of e-commerce engagements.
E-commerce— the buying and selling of goods, services, or information over the internet. It is growing rapidly as new platforms and channels evolve, making it easier and more enticing for consumers to use.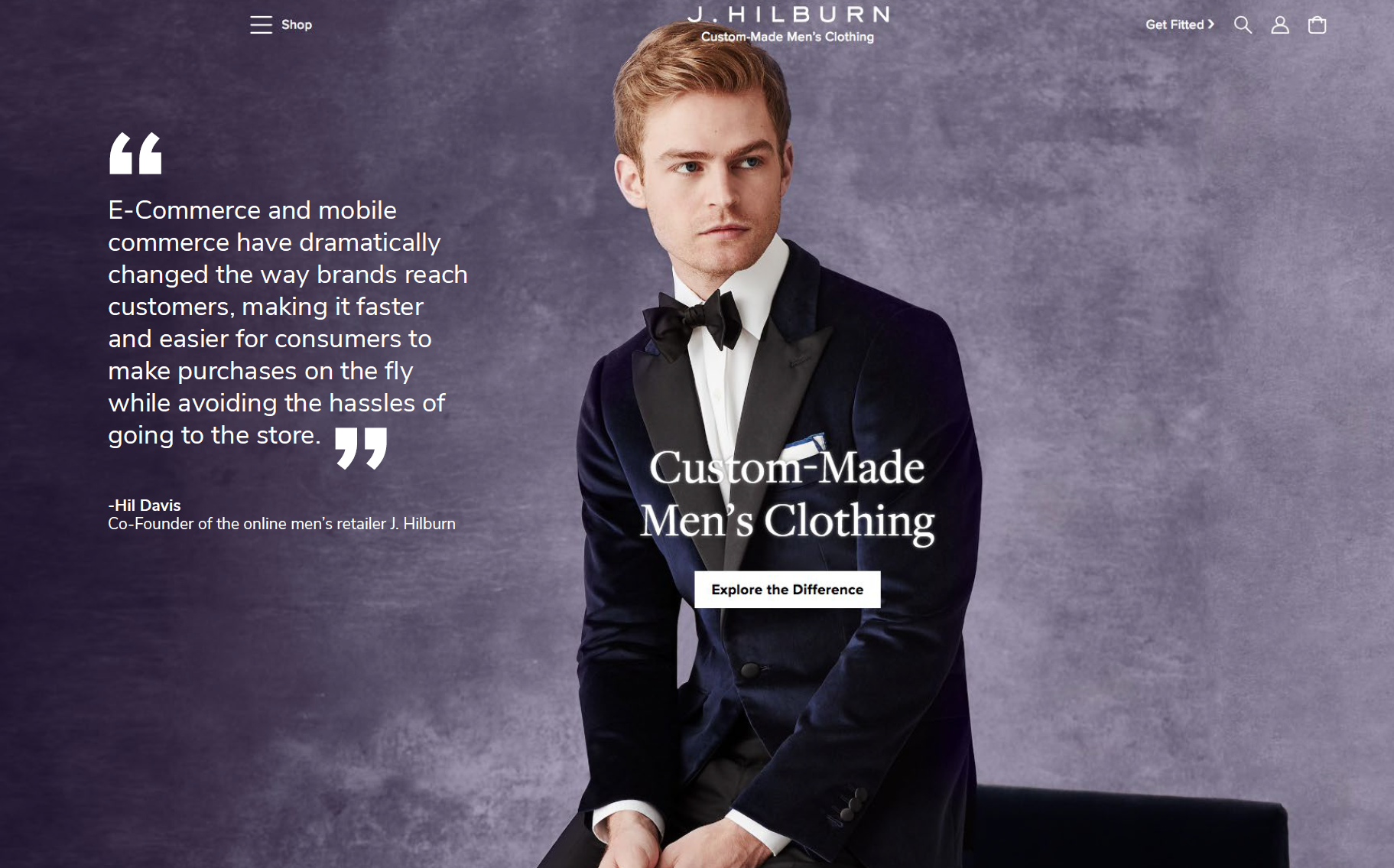 GDSN— Global Data Synchronization Network is an internet-based, integrated system that allows trading partners (Manufacturers, Distributors, Wholesalers, Retailers, Food Service operators and Healthcare organizations) to securely access and exchange accurate, validated product information in real-time.
Google— the dominant search engine on the Internet. The advantage of Google is that it provides companies with Google Analytics and Google AdWords, which are digital marketing tools used to expose the visibility and effectiveness of a product or service.
Guided selling— a process that helps potential buyers choose the product that best fulfills their needs. It also "guides" buyers to buy. It is a way for vendors of products to actively guide their customers to a buying decision to and increase their conversion rate.
Landing Pages— single web pages that are shown in response to a certain call to action. These pages are often displayed in response to a link in a pay-per-click ad, a link in an email, or a specific URL from offline advertising. Landing pages are designed to offer relevant and personalized experiences to meet customer expectations.
Micro-moments— the small interactions consumers have with brands all the time, as defined by Google's content marketers, Think with Google. From discovery and research stages to actual purchasing, consumers on average experience over a hundred micro-moments per day. These occur on-the-spot, in the middle of tasks, and ultimately shape preferences and influence decisions.
Mobile Commerce (MCommerce)— the purchasing and distribution of products on mobile devices such as mobile phones, tablets, laptops, or any handheld wireless device.
Multichannel— the interaction between companies and customers over multiple channels, such as in stores, through direct mail or email, or on their websites and social media platforms. Digital marketing success depends on the ability to span multiple channels and reach the highest number of target consumers.
Omnichannel— when the shopping experience extends seamlessly from the store to the phone, to the desktop, voice, and mobile device. An omnichannel approach to e-commerce means not only that these different areas exist, but that they're fully integrated.
Product experience management (PXM)— assists the creation of great product content through the management of product information, digital assets, and marketing resources. It's focused on features that enable the 3 C's: Conversions, Content, and Context.
Product information management (PIM)— centralizes, maintains, enriches, modifies, and refines essential information about products. PIM systems enable users to swiftly publish this info on websites, catalogs, Amazon, and other marketplaces with a few clicks. It's a centralized repository for the content that tells a product story.
PIM is essential for organizations with a large range of products, those that require frequently updated product details, and any business that relies heavily on e-commerce. Without a PIM solution, manual updates and data silos cause errors and inconsistent product information that impacts revenue and customer experience.
Product stories— demonstrate and detail how a product can and will be used in different scenarios. Like a storybook, they illustrate the user problem or situation and show how the product solves it. There are no plot twists- just clear, detailed content that helps the shopper learn about the product and its specific details and functionality.
Search Engine Results Pages (SERP)— the most important webpage for marketers. When consumers are looking to solve a general problem or researching the best option to purchase, they often first turn to Google for a generic search. From there, consumers narrow down their options to just a few information sources out of the huge volume across the web via the search results. Because of this, it's essential for brands to increase their visibility by optimizing how their site, content, and products appear via search engines.
Social signals— the culmination of a webpage's shares, likes, and overall social media interactions as viewed by the various search engines. These different activities impact a page's organic search ranking. Increased social signals indicate high-quality content and influence rankings.
Traffic— the number of visitors to your website from a variety of sources, i.e. social media, paid or organic search, etc.
Upselling— the method of offering a customer the chance to purchase a similar product with the same qualities, but better specifications and is more expensive.
Usability— the ease of use of a site, page, or process. In e-commerce, it's important a website visitors can find the information they're looking for quickly and easily. This includes prominent and intuitive navigation, clear and simple design, and making sure all the essential information is in the right places, is easy to access and consume. When usability is high, customers typically engage more on a site. The more time consumers spend on a site, the more opportunity to drive conversion or a sale.