This article describes the Mass Update feature in Enrich and how it enables fast changes instead of repetitive work.
About mass update
In order to reduce repetitive, manual work when managing entity updates, inriver has a Mass Update feature. This feature enables users to quickly search, find and select multiple entities for making updates across fields which they have in common. The whole operation is wizard-guided, making updates extremely fast and easy.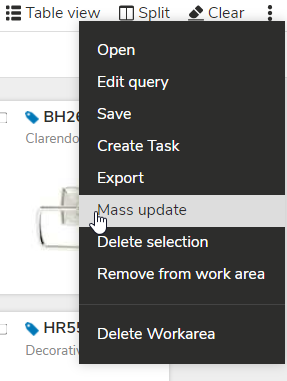 By selecting two or more entities from a work area, the mass update option becomes available in the work area navigation menu. From here a wizard will guide the user when selecting what fields and values to update. This feature will save time and increase the efficiency when making updates to several entities.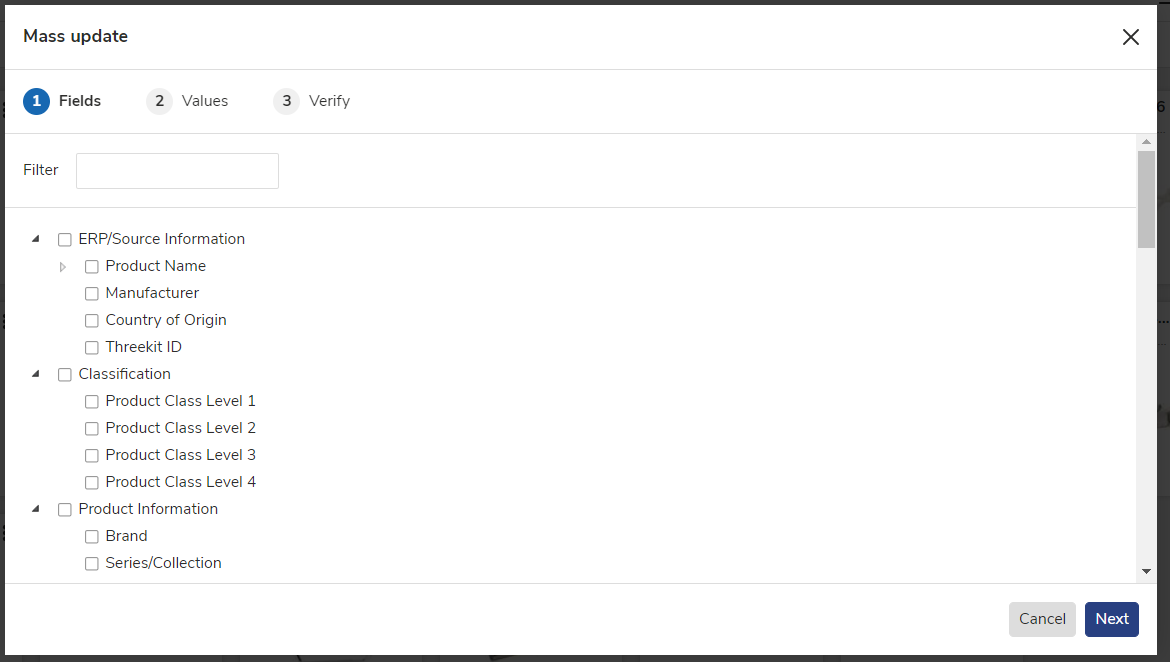 Video tutorial
How to mass update using export and import
Mass updating child CVL values
Learn more
Don't have an inriver license yet?
You are welcome to Contact us or Book a demo with us.