This article explains that clicking the Reload cached model in Web Portal button might not work as intended.
Background
In the Web Portal > Profile > User Details > Options, the Reload button that was used to reload the cached model in the Web Portal has been deprecated.
The button is communicated as deprecated since internal testing has shown that the functionality doesn't work as intended. The button only reloads part of the cache.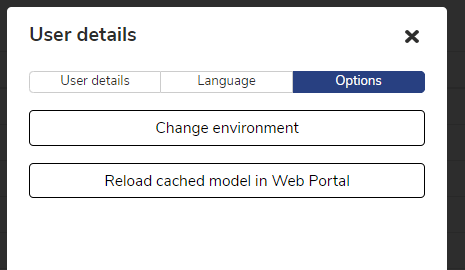 Workaround
There is currently no workaround to this issue. Users can still click the Reload button but they need to be aware that the full cache might not be reloaded as intended.