We consider Product Ideas to drive our continuous improvement and we therefore take your feedback very seriously. No one knows our products better than you, our users. Therefore you are able to share your ideas and feedback in the form of Product Ideas in our Community.
With Product Ideas in our Community forum we aim to:
Increase Transparency and Communication between Partners, Customers and inriver.
Let our Partners and Customers guide our product strategy.
Make it easier for Partners and Customers to share and find Product Ideas.
Where can I find the product ideas?
You submit your Product Idea in the Community under Ideas.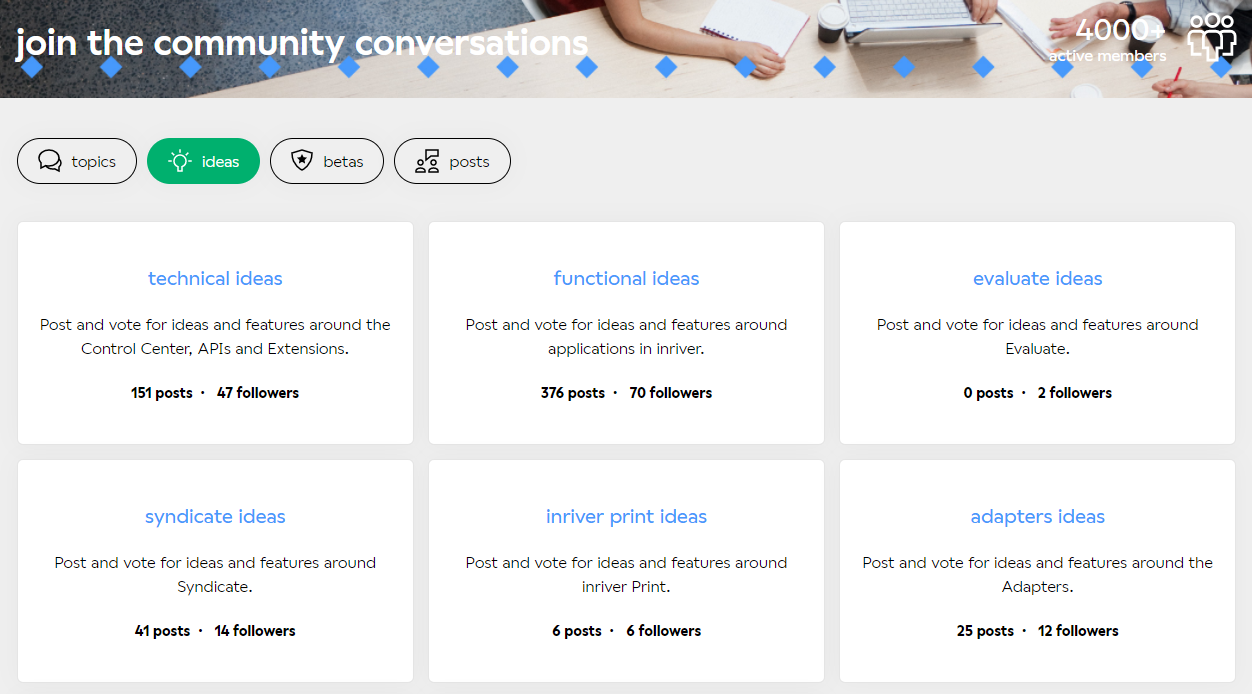 Under Ideas, you can select the topic that suits your idea best.
For more about how to submit a Product Idea read the Guidelines and Instructions.
Check out the Community code of conduct before posting.
Thank you for sharing your ideas!