This article describes how front end users can change user settings in a content store.
User settings
To access the User Settings settings tabs, click the user name in the upper right corner and select Settings. This opens a pop-up where you can modify your settings.
In the User Settings tab, you can select the display language for the content store. You can also change password. Read more about the Content Store password policy in this article.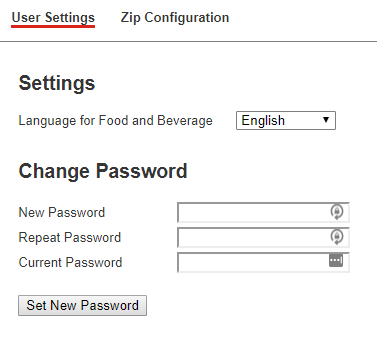 Further reading
Inriver Content Store password policy