This article gives an overview of the inriver Dashboard widgets available through the inriver Dashboard beta tester program. 
Note:

Depending on your role or the inriver license for your environments, you might not have access to all the functionality or features described in this article.
The inriver dashboard
The inriver Dashboard replaces the current portal landing page. The Dashboard has a new user interface and delivers a new widget-based user experience. The top navigation bar has shortcuts to core and add-on functionality and tools and the dashboard widgets provide an overview of your content.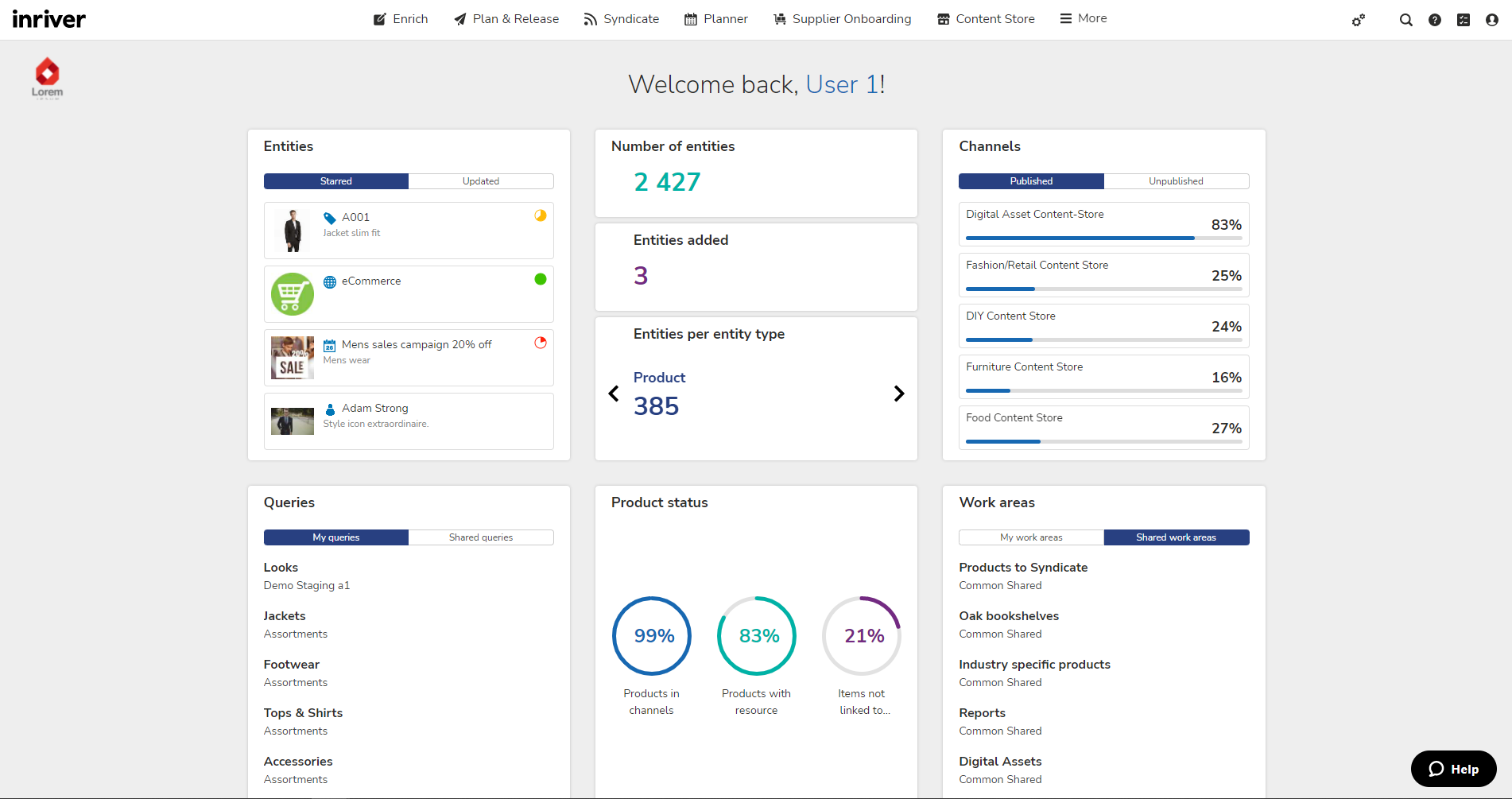 The dashboard widgets
The inriver dashboard widgets give you an overview of your content. The below list of widgets are accessible from the dashboard:
Click the links above to read more about each widget. 
Q&A
Q. Is it possible to customize the dashboard?
A. Yes, you can drag and drop the order of your widgets. Further, you can add your own widgets. See further reading to get started on building your own widgets. 
Q. Can I remove the standard inriver widgets from my dashboard?
A. This is currently not possible. 
Further reading
Inriver dashboard top navigation
How to change the order of widgets in the dashboard
How to add your own widget to the dashboard
Start building your own widget, check out the code examples in inriver innovation labs