This article describes the PDF feature in Enrich. Made for creating fast product sheets.
About the PDF template
With the PDF feature in Enrich, creating a product sheet has never been easier. When working on a specific Entity, you can simply select the PDF menu option of the Entity in the Entity card context menu or Entity edit menu, and a PDF product sheet will be generated.
The PDF feature can also be used for validating content, simply by making a quick check if the Entity is presented with the right content.
For each of these actions, the pre-configured HTML template type Enrich PDF Template is used, and they can easily be set up, managed and edited in the inriver Control Center.
Producing a product sheet
Find a Product.
Click on the Entity card context menu and click PDF.



Select Language and Template for your Product Sheet.



You have now produced your product sheet in a PDF format.
Below are two examples: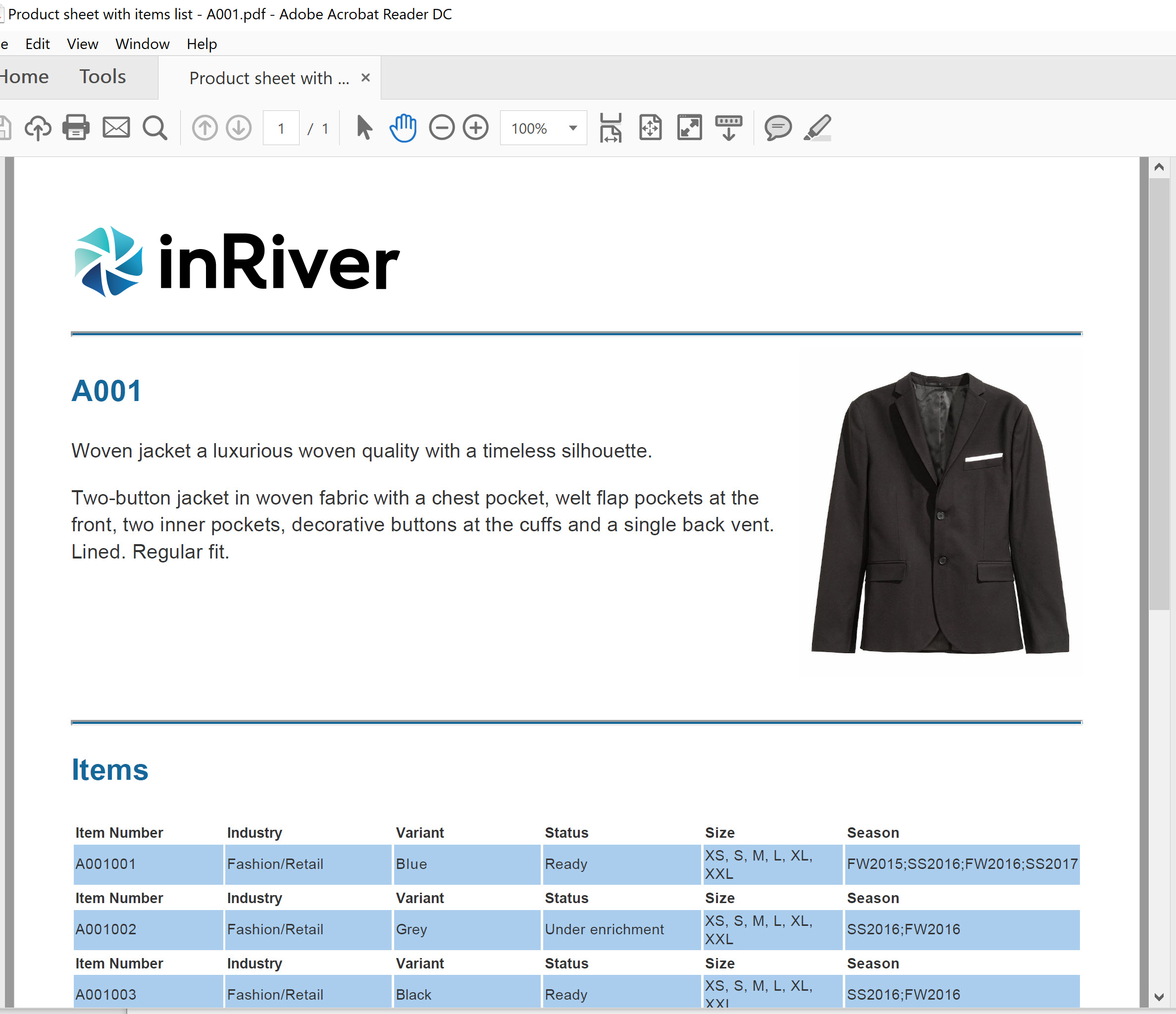 Further reading
Get an inriver license to view below content:
Image configuration in inriver
Articles on Media management
Learn More
Don´t have an inriver license yet?
You are welcome to Contact us or Book a demo with us.