This article gives an overview of the Resource center widget that can be used to search for inriver Community articles while logged into the new inriver Dashboard.
About the Resource center widget
Use the Help widget to gain insight and find answers to your questions. Here are the things you can do directly from the Help widget:
Search the Knowledge Base
Search Community conversations
Search the Academy
Chat with Support
Create a support ticket
Get insights and news about inriver
Search results only list Community articles that are open to the public. Articles that require you to be logged in to inriver Community are currently not included in the search result.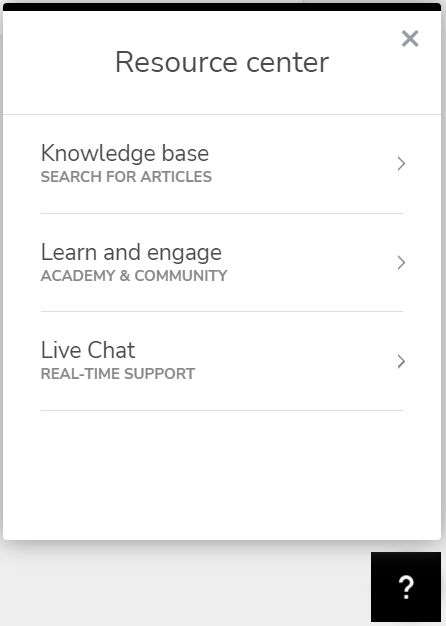 Searching for articles
To help you find the content you need, the widget returns a list of related articles that match your search. When clicking on an article from the list, the article opens so that you can read it directly from inside the widget.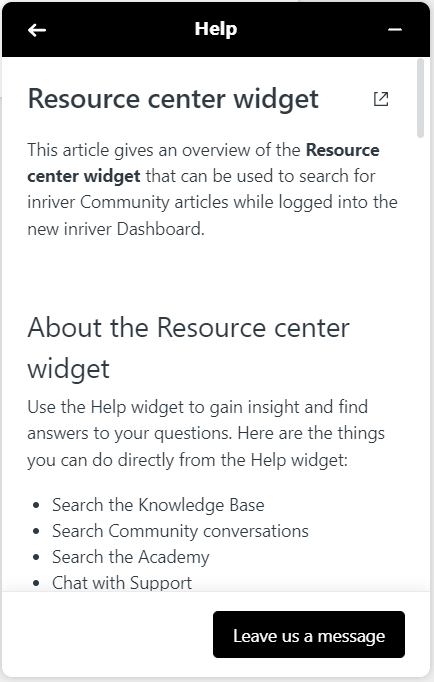 Chatting with support
Using the widget, you can chat live with the Support team on weekdays between 08:00-22:00 UTC.
See Live Chat for more information.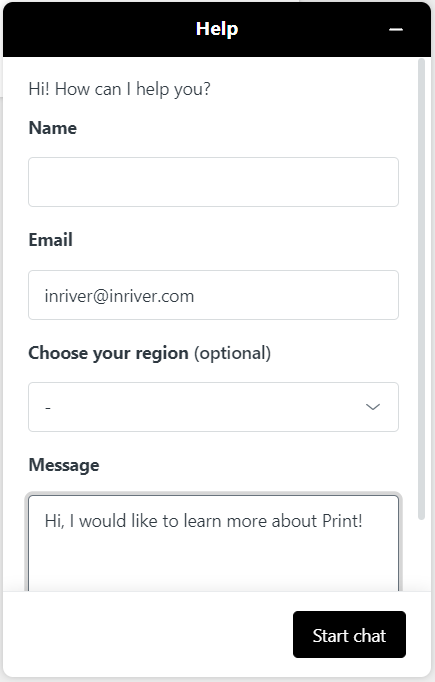 Creating tickets
You can use the widget to create a Community ticket when the live chat is not available.

Help widget language
The Help widget UI adapts to your browser language settings. Note however that the inriver Community content and support are only provided in English.
Further reading