This article explains how to access your content store as a Content Store front-end user. The article also explains how to access the Content Store back end in the Web Portal.
Front end: to access inriver Content Store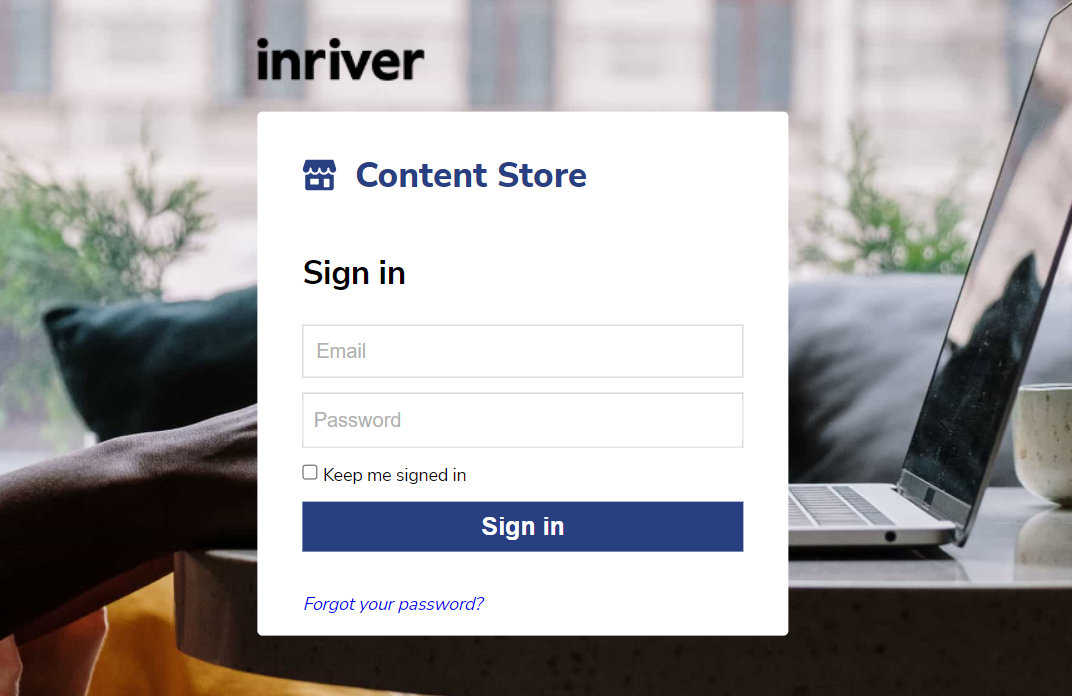 In your browser, enter https://contentstore.productmarketingcloud.com.
To log in, enter your username (email) and password.
If your account is connected to more than one content store, choose which store to access on the content store selection page. If you only have access to one content store, you will be redirected to that store.
Welcome to your content store!
Back end: accessing inriver Content Store in the web portal
The Content Store back end in the Web Portal can only be accessed by users assigned with an administrator role. Read more about roles in this article.
In the back end, administrators can, for example, adjust data transfer configurations, file output naming, and other settings. They can also add and remove users.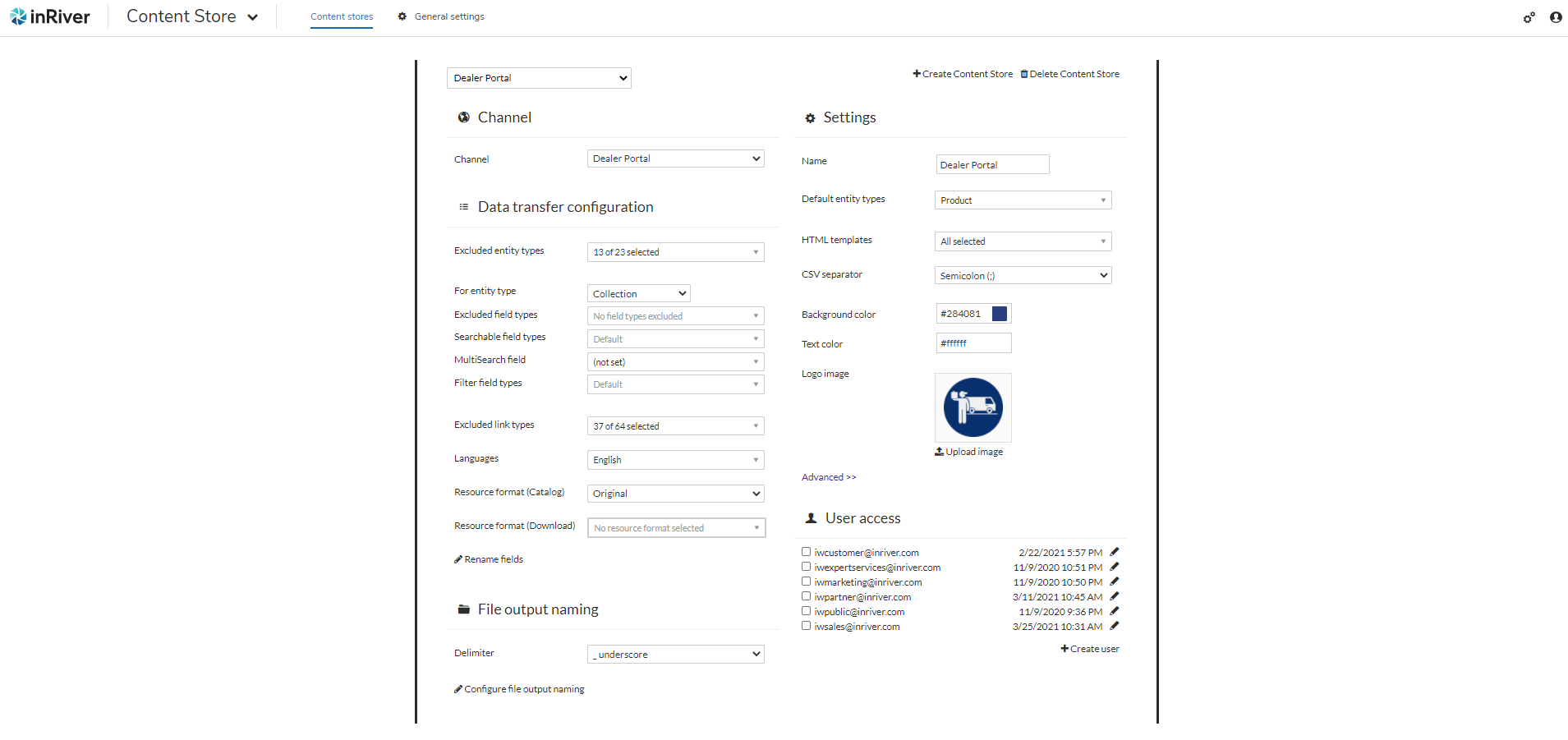 Good to know
Content Store's IP address is static
Further reading