About inriver Supplier Onboarding for your suppliers
The Supplier Onboarding site, where your suppliers log in and upload data files and media, provides a single point of exchange between you and your supplier. By simplifying the onboarding of your suppliers' product information, you get access to accurate product information as soon as they have uploaded it.
inriver allows you to easily manage how data and resources should be formatted and transferred, as you have mapped out the columns in the uploaded file to fields in inriver when you set up the Supplier Onboarding site for that supplier. The data and media can be uploaded automatically if you have checked the checkbox in the settings, otherwise you will have to do a manual approval of the uploads.
The Supplier Onboarding site validates data and resources before upload, ensuring that the information has the required quality to eliminate errors and time spent on corrections.
How inriver Supplier Onboarding looks for your suppliers
When your supplier wants to upload data in a .xls, .xlsx or .csv format they should click Upload Data and when they want to upload media (images, videos, PDF files etc.), they should click Upload Media on the Supplier Onboarding site.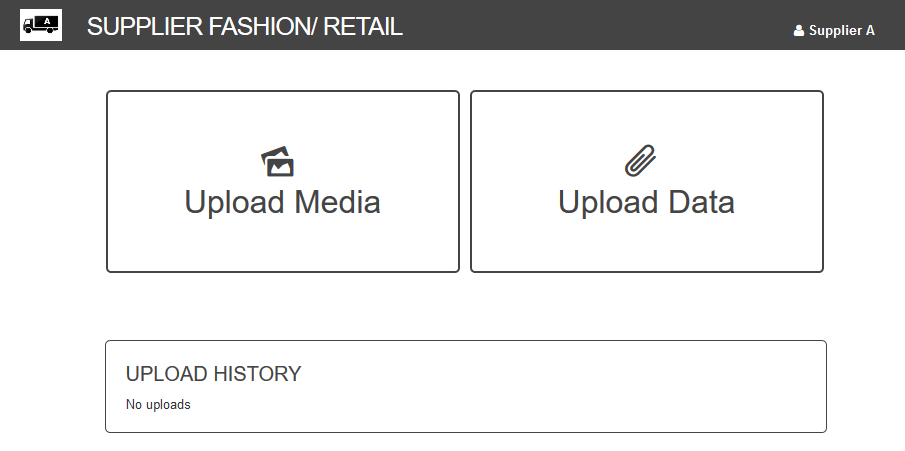 This opens up a dialog box where the files can be uploaded and validated.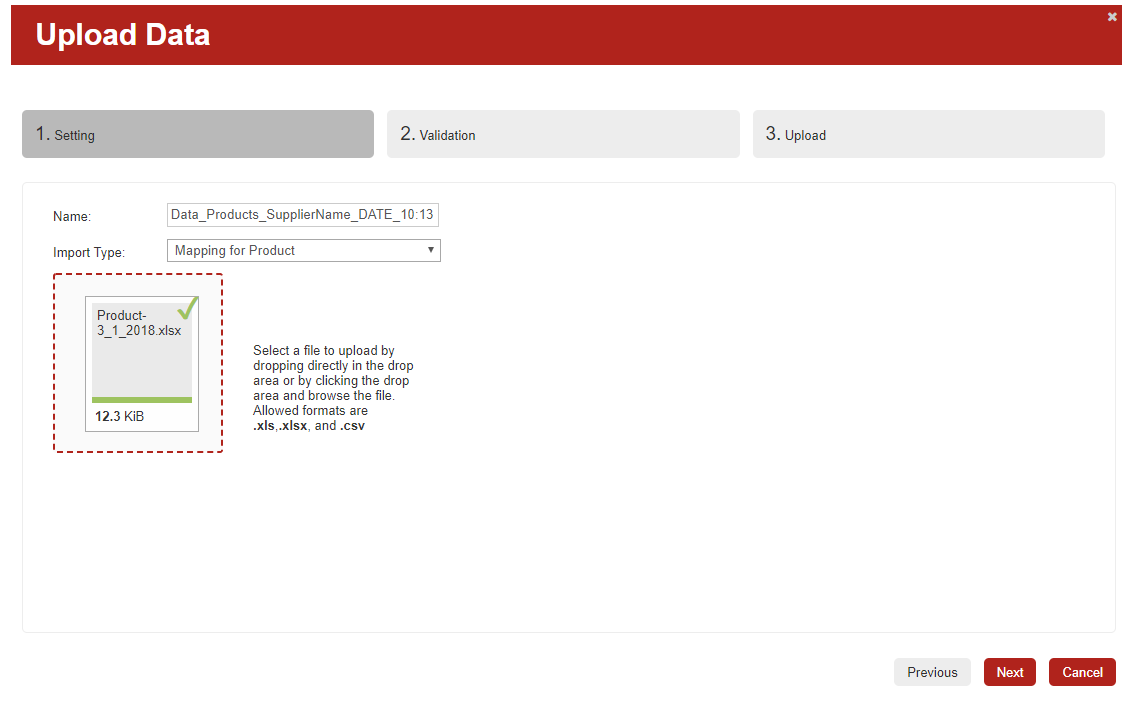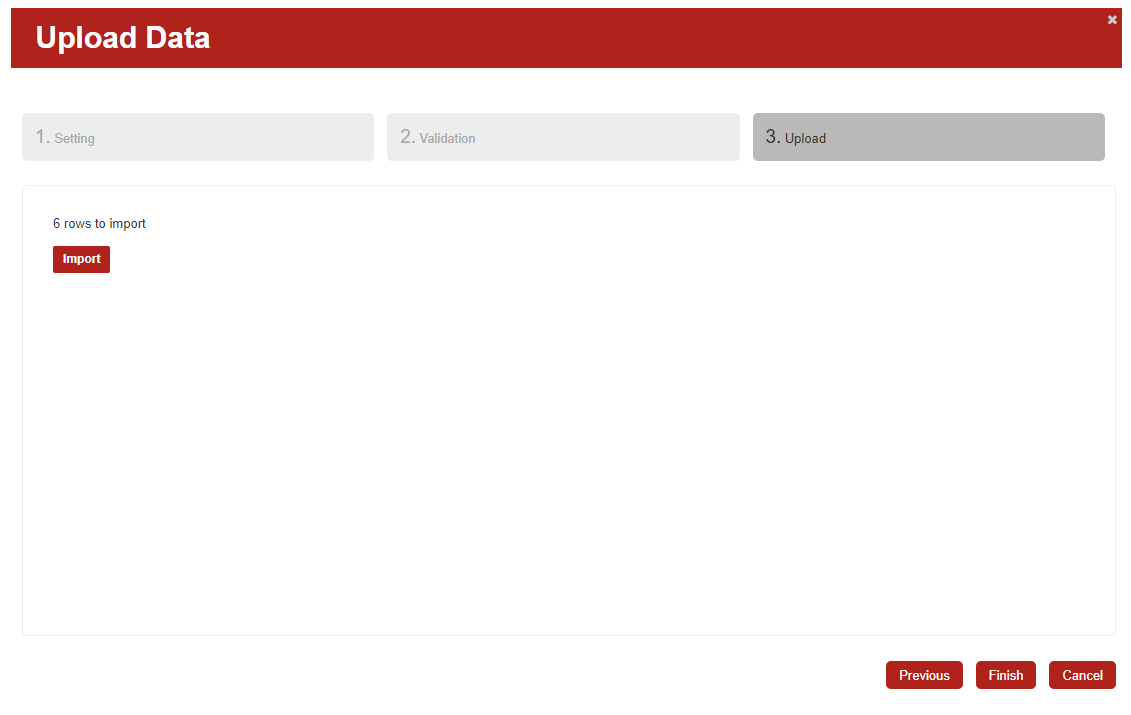 If your supplier uploads media files, they click Upload Media to open the upload dialog: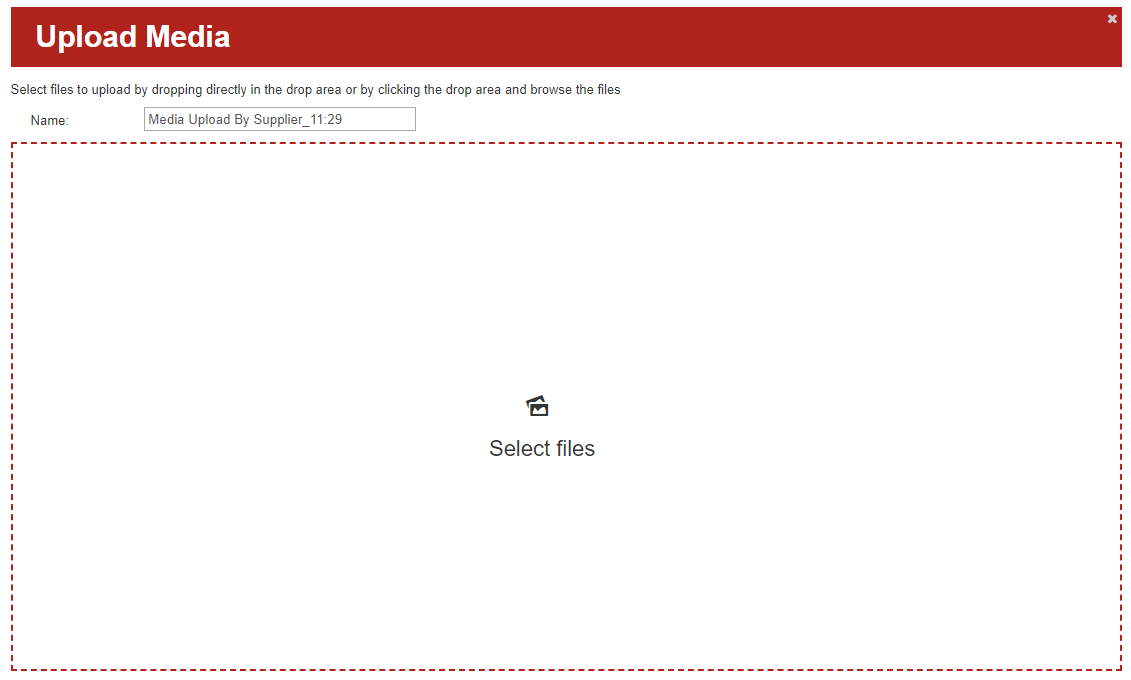 Once the media has been selected and upload started, the system validates the media.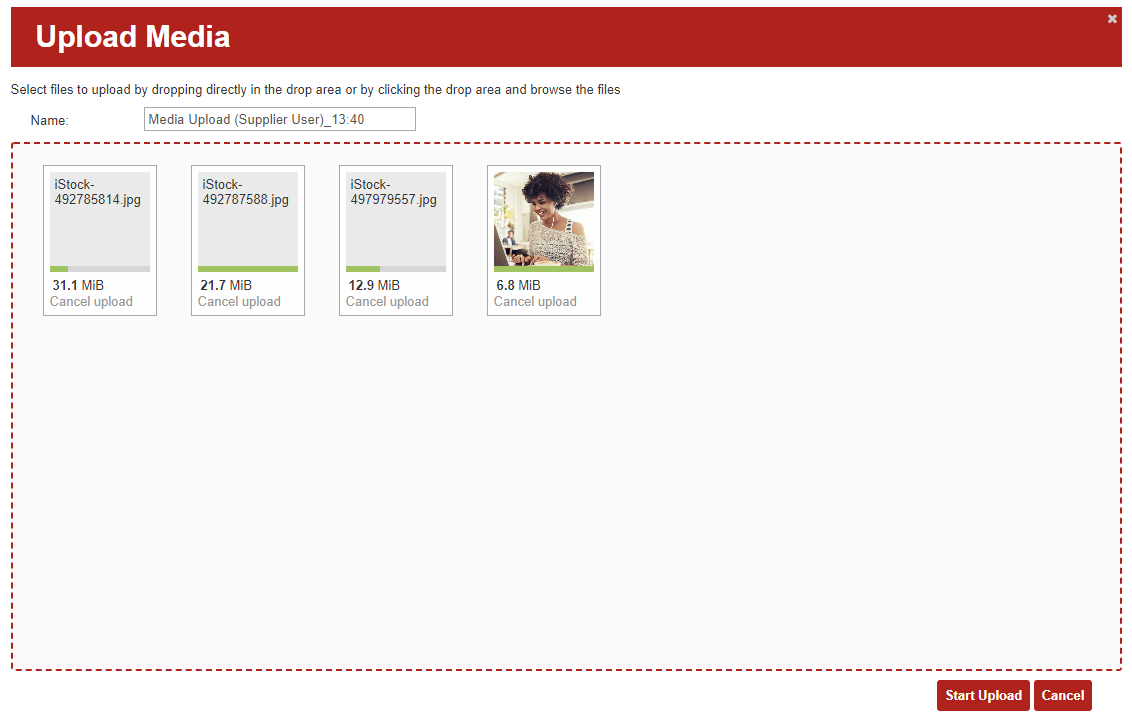 Once the media is uploaded, the dialog box will close, and the upload will be visible in the Upload History.
As the files and media have been uploaded, you as the receiving part can run checks and data validation manually in Supplier Onboarding to ensure the quality. The external Supplier Onboarding site runs checks on the data as it is being entered, listing errors that might have occurred in the transfer process. If the supplier has been set up for automatic import, the data and the media will be imported after validation by inriver.
Good to know
You can customize the color and add a logo to the supplier portal. You do this under the Supplier Tab.
Video tutorial on inriver Contribute and Supplier Onboarding
Further reading
Start with Setting up a inriver Supplier Onboarding site
After reading this article the next step is to validate the supplier´s imported data in Supplier Onboarding. Read Approving inriver Supplier Onboarding imports