In Planner you find a Configuration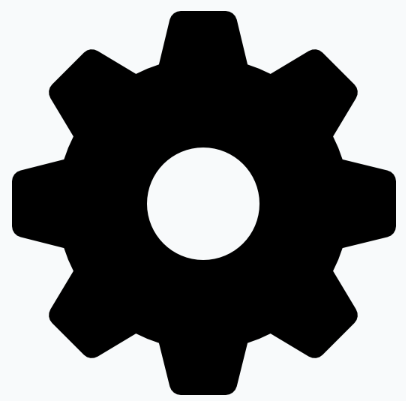 tab at the right top (visible to Administrators).


In here you can configure the following:

Quick edit
Here you can decide which fields users should be allowed to edit in quick-edit mode in the Planner overview. You can select the relevant fields per EntityType. To quick Edit, double-click the color bar you want edit.

Tool tip
Shows tool tips when you hover over a bar in the overview. You can configure which fields to see in the Tool Tip per EntityType.
Progress bar colors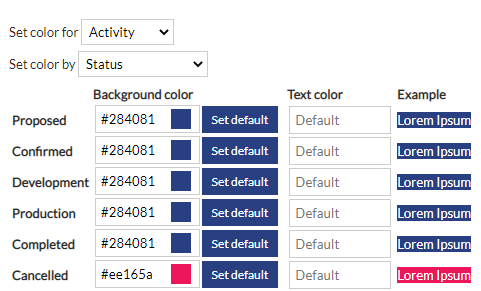 Select a Background Color and Text Color for the different color bars in the Planner overview. You can type in a color hex code like #006699 or #0a3f4c directly in the field, or you can pick a custom color from the color picker when you click on the parameter.
Filters in planner overview
In the Overview tab > Define view you find +Add filter.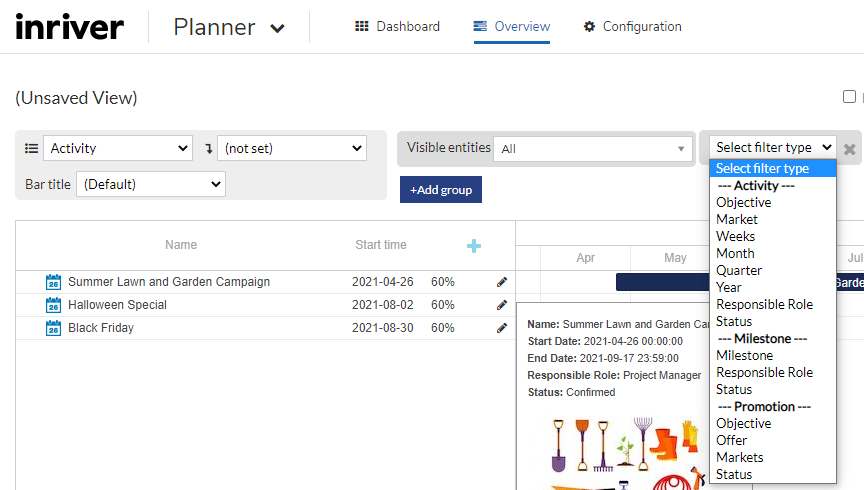 You are able to filter on relevant Entities and all CVL fields that are placed on a Planner Entity. The CVL fields are shown in the overview in the following way:
Select CVL to filter on
Select the values to filter on.
The filter function gives you flexible ways of viewing and grouping the information. You can save filtered views for later use, and share the saved views with others.
Further reading
Using the tooltip in the planner