This article provides an overview of the inriver core functionalities:
inriver Dashboard
Enrich
Plan & Release
Overview
Below is an overview of the Web Portal and Dashboard start page interface: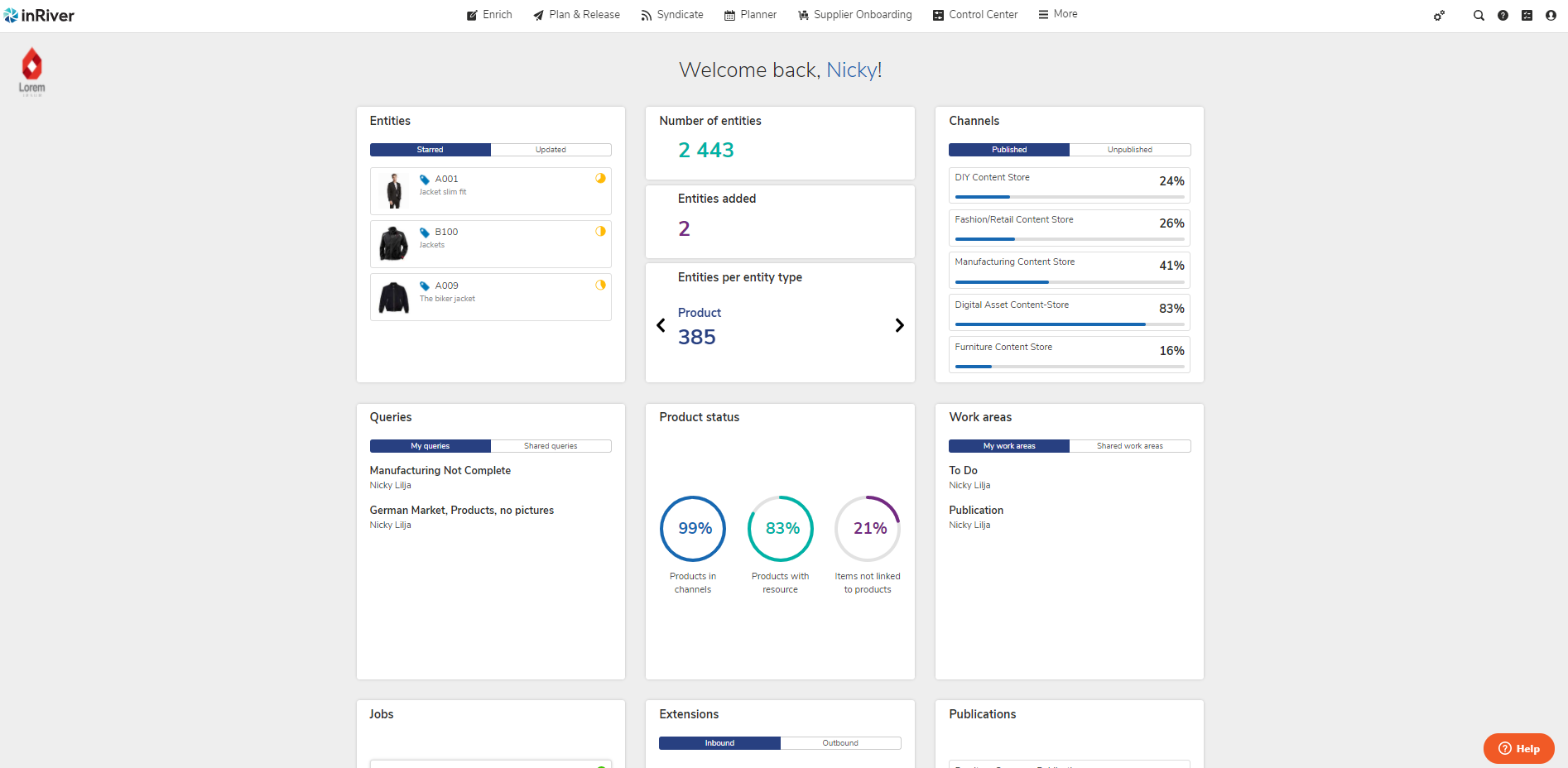 Web Portal & Dashboard
The inriver Web Portal and Dashboard provide a single point of access to all the functionalities that help you contribute to each step of the PIM process, by managing and monitoring data from an inbound, enrichment and outbound perspective. The Web Portal start page view is a role-based view where the user can select tools that help them with the work they do according to the role they have been assigned. Read more in this article.
Enrich
Enrich is used when the focus is on enriching your products. Enrich is designed for creating product stories and defining the context in which it should be presented. The functionality supports every aspect of the product storytelling process, and helps you to search for and find products to enrich before publishing them. Read more in this article.
Plan & Release
Plan & Release provides an overview of all your outbound channels and publications. From here you will create and manage channel nodes and publication entities and receive detailed information about ongoing events. Read more in this article.
Further Reading
inRiver Web Portal and Dashboard