Note! Currently, you are not able to use this functionality when importing with excel, this is registered as a bug. To learn when the bug is fixed make sure to follow the inriver Release Notes.
This article describes how to set up auto-generated Guid within a field when creating entities.
1. Go to inriver Control Center -> Model -> Entity that should have field.
2. Setup an Entity and a new FieldType. Read more: Setting Up an EntityType.
3. Fill in the wanted fields and in the Default value field enter GUID.
4. Click Save.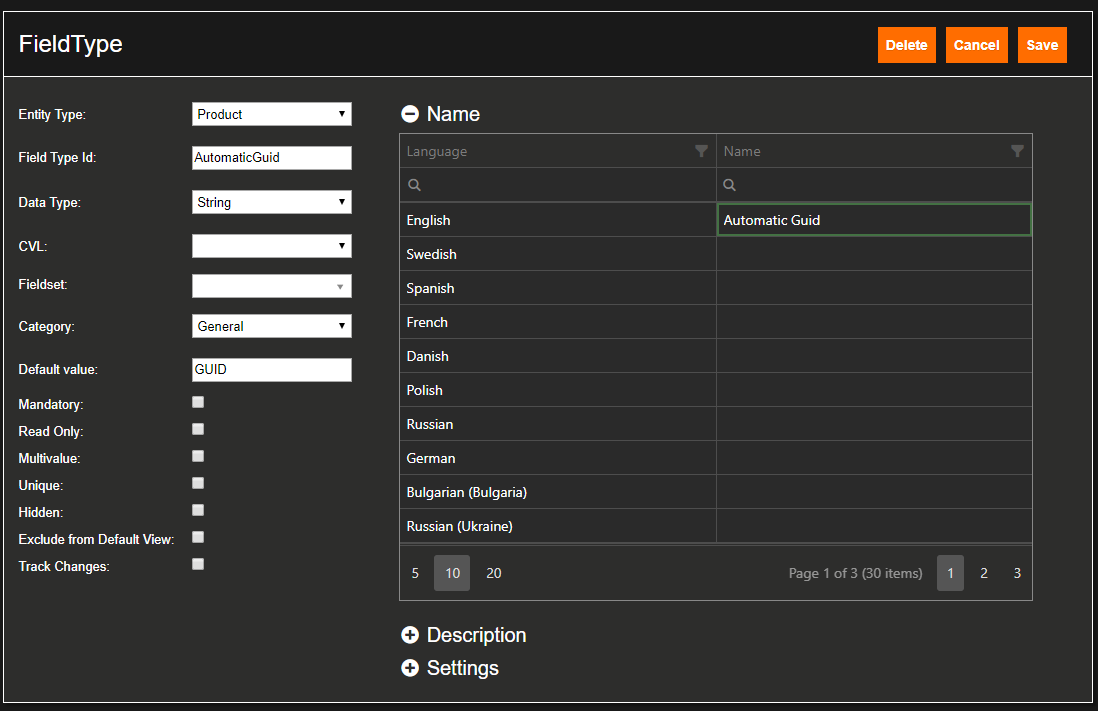 Further reading