This article is for users who are using the Inriver-plugin in InDesign and have encountered issues related to no items being dropped below an opened folder.
Issue
The user clicks on a folder and sees no items below it, though there should be some.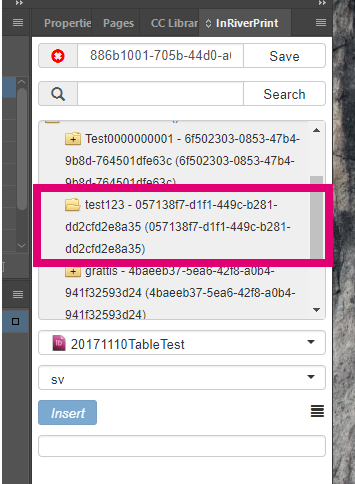 In the picture, the middle folder should have additional content below itself.
The issue usually affects to different users depending on how they have set up their channel and section-structure in inriver.
Solution
In the case that you're affected by this, you can double click the text to the right of the folder, and you'll see the "inside" of it, where the content you want is located.
Further reading
How to start working with inriver in InDesign