This article explains how to use the templateContext variable to get relevant information about Content Store users. By providing user context, a developer of the PDF HTML template can call an Ajax endpoint to decide which information to show to a specific user of a Content Store.
An example of more advanced usage is getting specific pricing for a specific retailer based on their email address in the generated PDF.
To add user context for a catalog template in inriver Control Center
Go to Control Center > Html Templates and click the Type drop-down to select one of the templates designed to be used in Content Store (Content Store Template, Content Store Cover Page or Content Store End Page).




You can now use the templateContext variable shown below in your catalog templates.
For more information about how to input parameters, read this article.
To add user information in a PDF catalog
Log in to Content Store (front end) and add a number of entities to your cart.
Click the Catalog button and select the template where you added the templateContext variable in Control Center. (See instruction in To Add User Context for a Catalog Template in Control Center above.)
In the screenshot below, the variable is available in the Last Page template (right column).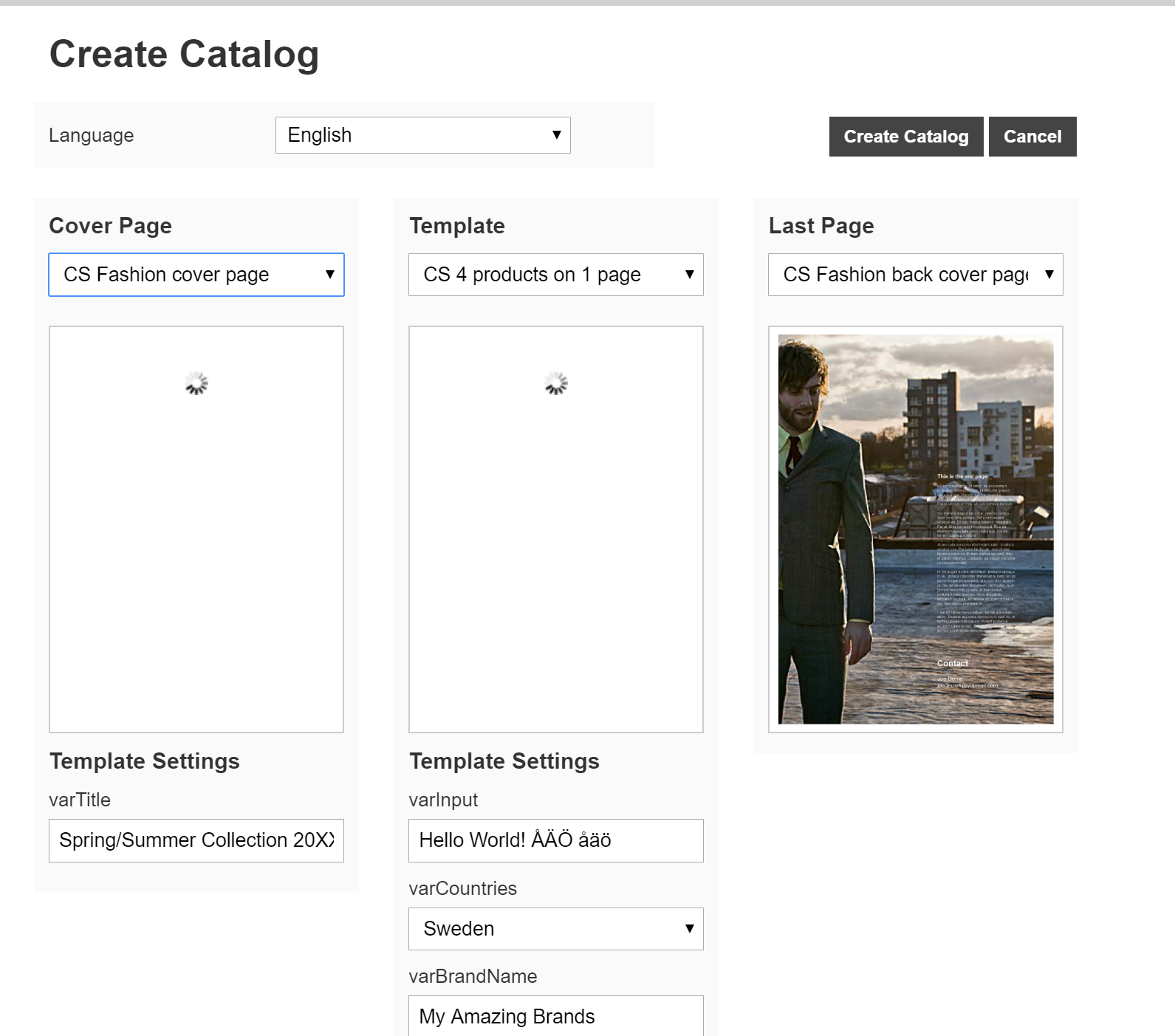 Example of the templateContext variable used in a catalog
Below is a screenshot of the templateContext variable from the Control Center back-end settings: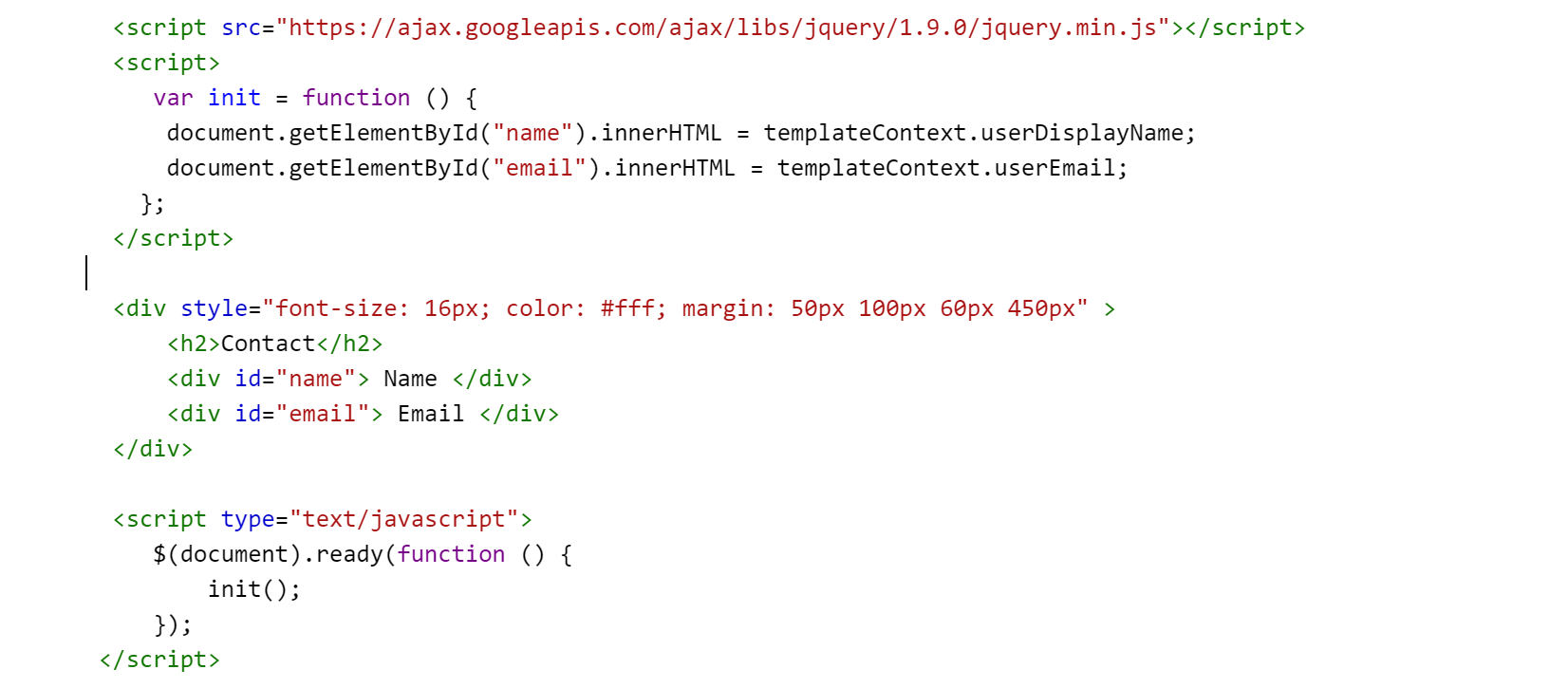 The templateContext variable used in the generated PDF file is shown below: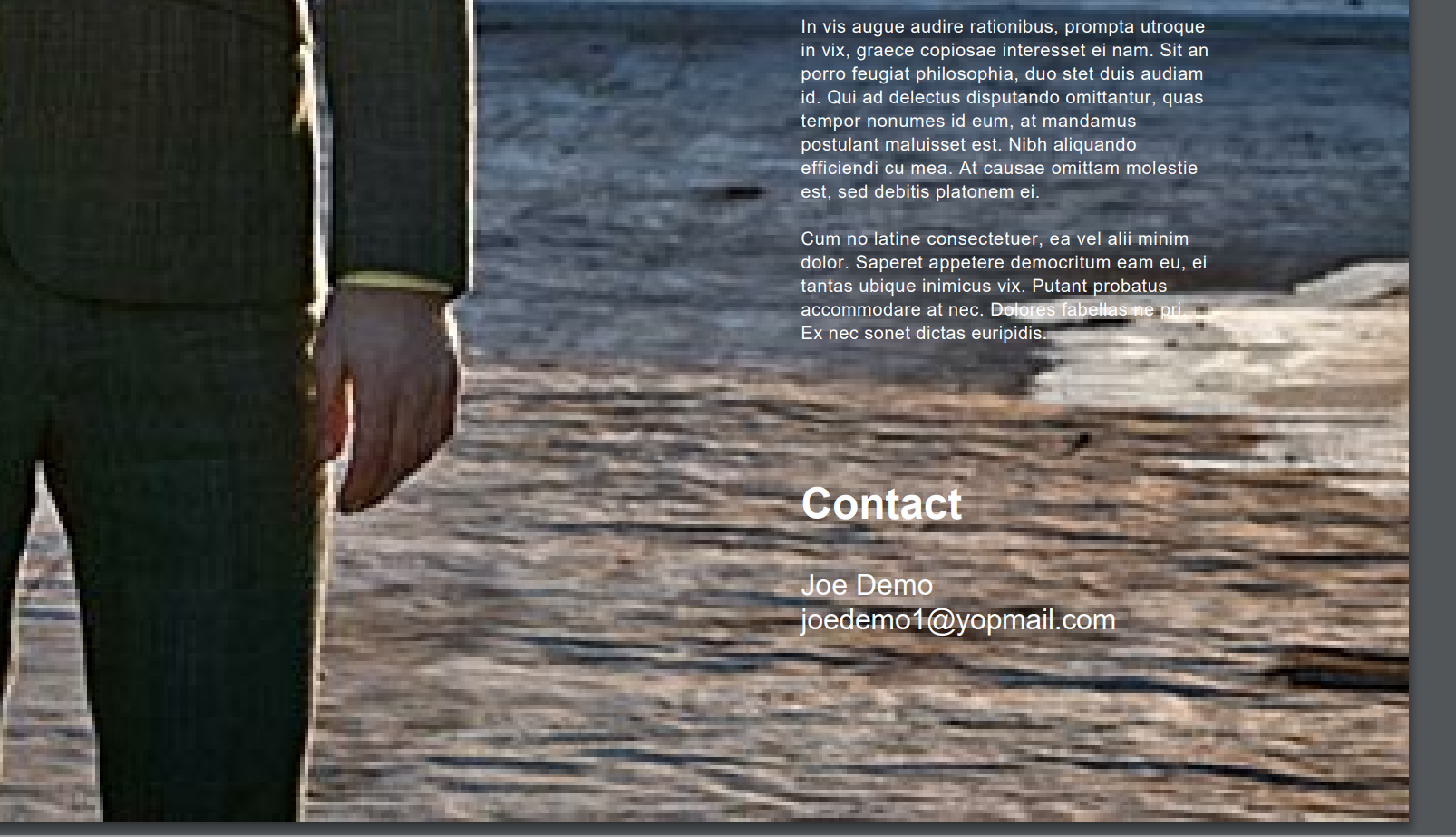 Further reading
Adding catalog input variables in inriver Content Store