This article explains how to manually link two existing entities in inriver.
An example of two entities can be: adding Media to an Item.
To link entities
1. In the Dashboard > Enrich, open one of the entities you wish to link.
2. Click Includes or Included in depending on which way you want the link to point.
3. Search for the other entity in the work area to the left.
4. Drag and drop the entity to the correct LinkType.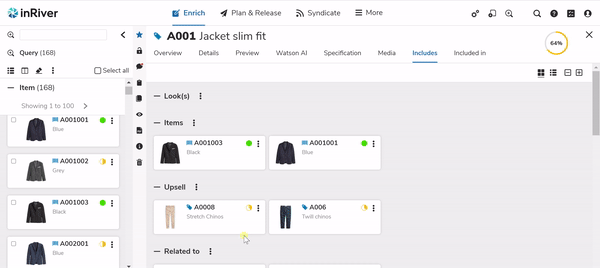 Further reading