There are several ways to search for entities in inRiver. Here we will show you the basics of using quick search and the query editor.
Quick Search
Use the Quick Search field when you know the name of the entity you are looking for. Keep in mind that the drop-down only shows the first five hits in the list of search results.
Type the first two letters of the entity name or description you are searching for:




Start your search with a '%' if you want to search for letters that are not at the beginning of the name or description:


Query Editor
Use the Query Editor when you want to perform a more advanced search. You can use many different filters to find the entities you are looking for.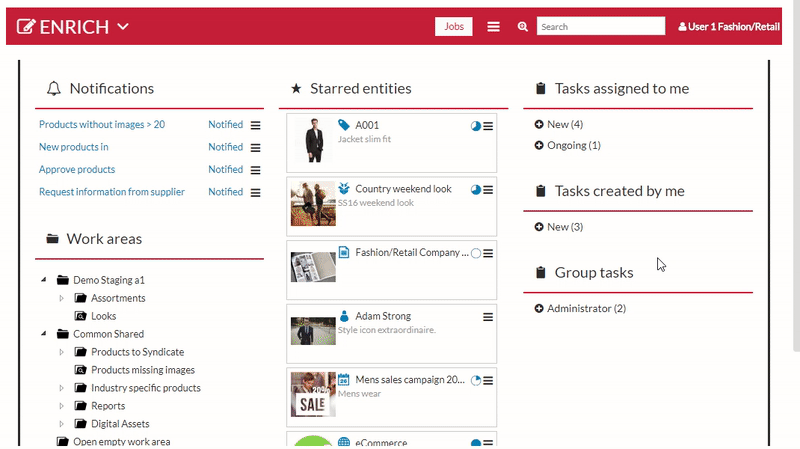 Further Reading